Nortel Claims Muni Wireless Lead
Nortel Networks Ltd.
came out strong with lots of announcements in the municipal wireless space this week, but competitors are taking issue with its claim of being one of the only end-to-end muni wireless vendors around. (See
Nortel Invests in Muni Wireless
.)
On Monday, the vendor said it's providing gear and apps for new networks in Occoquan, Va., and Carlsbad, N.M. Nortel also announced that it's opening a new municipal wireless lab in Raleigh, N.C. The lab will be used to test applications from Nortel and its partners on wireless mesh and WiMax hardware.
Nortel has said in recent months it will focus on a smaller set of businesses in order to stay competitive in a rapidly consolidating telecom industry. (See
Lucent, Alcatel Rekindle the Flame
.)
Angela Singhal Whiteford, Nortel's director of municipal wireless networks, says municipal wireless contracts draw on two of Nortel's legacy businesses: wireless infrastructure and enterprise. "It's a sweet spot for us because we are already in those two markets," Whiteford says.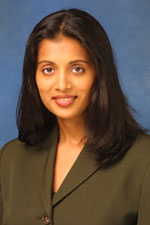 Nortel says building municipal networks requires a vendor that's responsible for both the access network and the services that run on top of it. "What you're seeing in North America right now, and where a lot of the vendors are stumbling, is that you need to deploy end-to-end networks," Whiteford says. "Getting all those applications working on top of a mesh network is not easy, and it's messy."
Whiteford says her company and rival
Motorola Inc.
(NYSE: MOT) are the only suppliers that are up to the task. (See
Nortel in Israeli Muni Trial
.)
Not everyone agrees. Bert Williams, marketing director at the mesh network company
Tropos Networks Inc.
, says no one company can provide every piece of an "end-to-end" municipal wireless network. "Nortel doesn't have a P2MP [point to multipoint] backhaul story, and I don't think they have an OSS/BSS solution either," Williams tells
Light Reading
.
Williams says larger companies like Nortel and Motorola typically act as integrators on municipal projects, subcontracting with smaller companies to fill in the technology gaps in the solution. "The bottom line is that everyone needs a system integrator to pull together the complete solution. This is not a bad thing," Williams says.
Motorola, for example, includes the Tropos mesh technology as part of its "Canopy" municipal WiFi solution.
And Nortel, even with its strengths, isn't yet being noticed as a dominant player in the space. "The global leader in the market is Tropos, followed by Motorola," writes
IDC
analyst Godfrey Chua in an email to
Light Reading
. However, Chua says, the market is still developing.
"Nortel... has a good opportunity because of its market reach, capabilities and brand," Chua writes. "Its decision to sell its UMTS business and focus on WiMax and WiFi is an important element to its resurgence... " (See
HR: Mesh Market to Hit $1B in '08
.)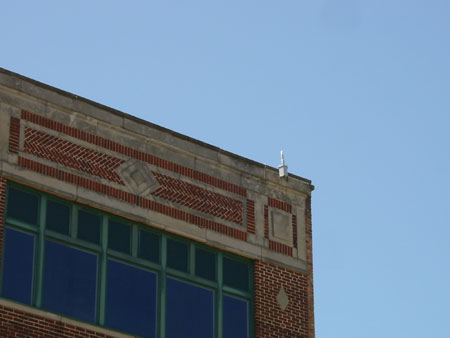 Nortel's Whiteford says most of her company's contract wins in the municipal wireless space have been in Europe. "You didn't hear a lot about us in North America simply because the market hadn't heated up here," she says. Philadelphia's municipal network got things moving for Nortel in the States. Nortel cut its teeth in the business by building a large municipal network in Taipei, Taiwan. Nortel says Taipei is the largest municipal wireless network in the world with almost 5,000 access points deployed.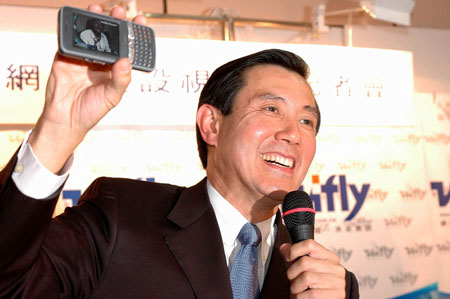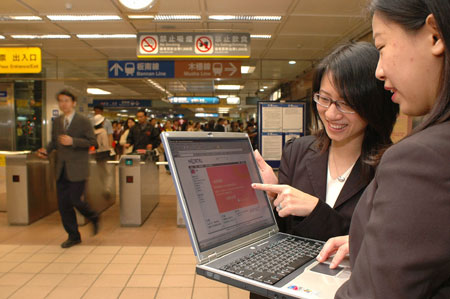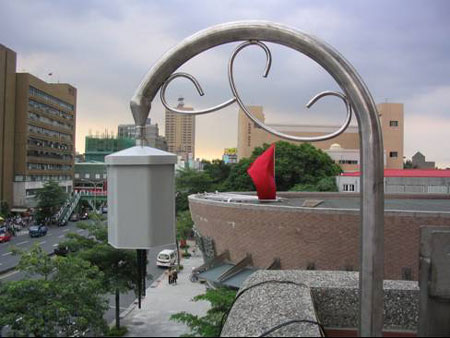 Nortel is building another network for
Golden Telecom Inc.
in Moscow, which it says is the largest municipal wireless deployment in Europe. Golden Telecom is also trialing Nortel's Mobile WiMax solution, Nortel says. (See
Nortel Helps Golden
.)
Nortel sells gear from four main product groups to municipal wireless customers. These include its 7200 series wireless mesh products, 802.16d and 802.16e products from its WiMax portfolio, and products from the wireless LAN 2300 portfolio and the CDMA 1xRTT EV-DO portfolio, Whiteford says. Nortel claims it was one of the first to market with a wireless mesh product in 2004.
Nortel also sells its Multimedia Communication Server 5100 to municipal wireless customers to provide access to voice and collaboration tools like instant messaging and video and audio conferencing.
But while Nortel may have been early to the game, startup competitors such as Tropos and
Strix Systems Inc.
are being noticed more for their technology and market reach. (See
LR Names Leading Lights Finalists
.)
Nortel won't say how many municipal wireless networks it's building now, but says it has deployments on every continent. Even if its competitors haven't noticed. "We rarely see Nortel in North America," Tropos's Williams says.
— Mark Sullivan, Reporter,
Light Reading
PARTNER PERSPECTIVES
- content from our sponsors