Cloud roundup: Microsoft acquires startup Fungible
In this cloud roundup, IDC predicts enterprise application growth will reach $385 billion in 2026, Microsoft acquires startup Fungible, GCX and Nordic team up on data center growth, and Windstream updates a unified communications platform with AWS.
IDC forecasts enterprise app growth to reach $385 billion in 2026
Analyst group IDC predicts global revenue for enterprise applications will reach $385.2 billion in 2026, up from $279.6 billion in 2022. This increase represents a five-year compound annual growth rate (CAGR) of 8.0%.
IDC forecasts that two-thirds of enterprise application revenue will result from public cloud software investments. The research group said organizations that don't transition their on-premise applications to the cloud will experience opportunity cost losses to competitors that do adopt cloud technologies and use application programming interfaces (APIs).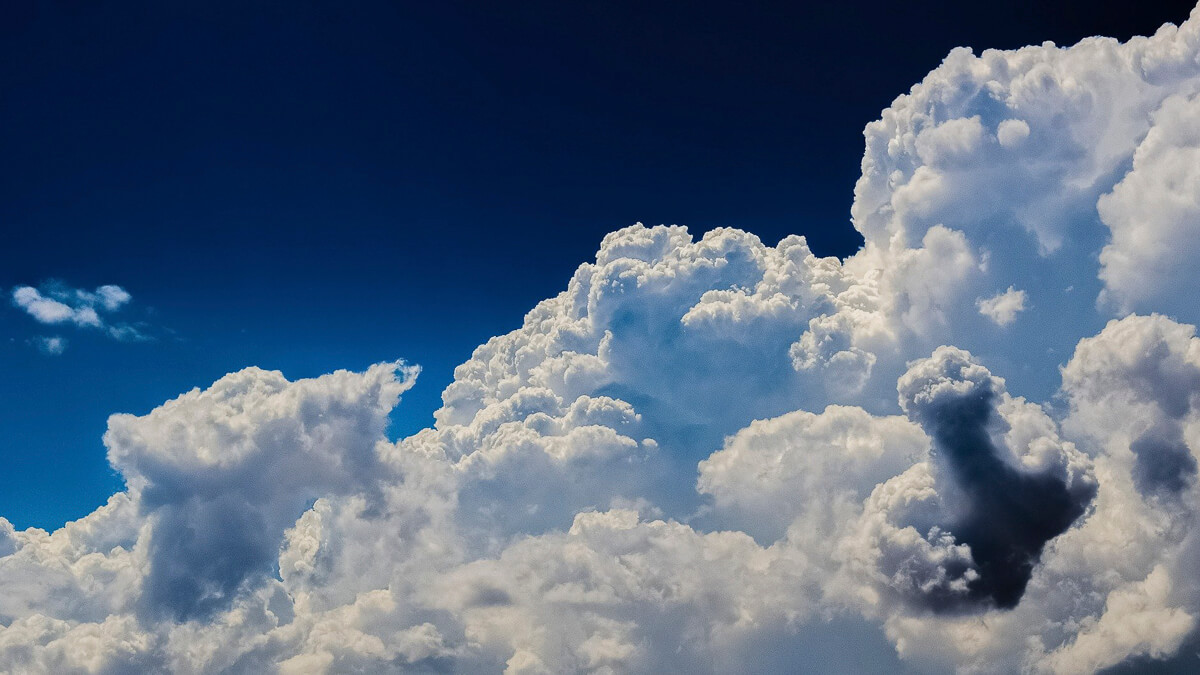 Enterprise software needs to keep pace with "demand for speed, scale and a resilient business," said Heather Hershey, research director, Worldwide Digital Commerce at IDC, in a statement.
Organizations should invest in tools that keep their "application portfolio up to date" and automate "all processes while also leveraging innovation and a wealth of data to become a more creative and resilient company in the digital realm," added Hershey.
Technologies that are contributing to growth in the enterprise applications market include SaaS and cloud-based applications and API technology. New global regulations for data privacy and ethics are also changing how enterprises collect and use data, said IDC.
Microsoft acquires startup Fungible to support data center infrastructure
On Monday, Microsoft announced its acquisition of data processing unit (DPU) startup Fungible, reported DataCenter Knowledge.
Financial terms of the acquisition have not been announced, but DataCenter Knowledge noted that earlier reports indicate Microsoft would acquire the startup for $190 million.
"Expect demand for DPUs, microprocessors that run in servers and data center infrastructure, to accelerate with the rise of datacentric applications. DPUs, also known as 'Smart NICs,' are designed to process data significantly faster than CPUs," explained DataCenter Knowledge's Jeffrey Schwartz.
Pradeep Sindhu, former Juniper CEO, and Bertrand Serlet, who previously was SVP of engineering for Apple, founded Fungible in 2016 and raised over $300 million in funding from SoftBank's Vision Fund and Northwest Ventures.
Microsoft plans to bring Fungible's engineers into its data center infrastructure engineering team.
Global Cloud Xchange and Tampnet Carrier partner to address network demands in Nordic data center market
Global Cloud Xchange and Tampnet Carrier, a Nordic service provider, are teaming up to expand network coverage for data center customers in the Nordic region.
GCX customers will now have access to new dark fiber network routes in the Nordics by utilizing Tampnet's network. The Tampnet network crosses eight countries and over 40 core data centers in Europe and the United States.
Tampnet's customers will also have access to GCX's global network, which includes 66,000km of cables across 46 countries from North America to Asia.
Tampnet VP Cato Lammenes said the partnership will assist in supporting the "rapid data center growth" in the Nordics and contribute to the companies' efforts to become more carbon neutral. Both Tampnet and GCX also operate subsea networks.
"We are seeing a shift in the market where mission critical businesses are looking to diversify their network and data centers away from the traditional FLAP-D [Frankfurt, London, Amsterdam, Paris, Dublin] markets due to rising power costs and instabilities across the power grid," said David Bruce, head of EU/US/APAC for GCX, in a statement. "The Nordics is the logical choice due to carbon zero energy generation and many other benefits."
Windstream and AWS update Windstream's virtual meeting platform
Service provider Windstream is updating the Windstream Enterprise's OfficeSuite Live virtual meeting platform together with Amazon Web Services (AWS).
OfficeSuite Live is a virtual meeting platform that includes voice, video, web conferencing and content-sharing features.
Windstream Enterprise will utilize Amazon Chime SDK's WebRTC capabilities to simplify video streaming and file sharing. In addition, the collaboration will improve the user OfficeSuite Live interface (UI), and provide artificial intelligence and machine learning capabilities, such as Amazon Transcribe.
The reliability and redundancy of OfficeSuite Live services will also benefit from AWS's multiple availability zone (AZ) architecture, which is a set of data centers that operate independently. Network redundancy is achieved by providing multiple paths for traffic to increase an application's dependability.
OfficeSuite Live also provides end-to-end encryption and addresses compliance and security requirements for highly regulated verticals such as financial services, healthcare, manufacturing, government and education, said Windstream. OfficeSuite Live can also be bundled with other unified communications (UC), security, networking, SASE and SD-WAN services from Windstream.
Related posts:
— Kelsey Kusterer Ziser, Senior Editor, Light Reading
PARTNER PERSPECTIVES
- content from our sponsors