CEO Chat With Rod Naphan, Fujitsu Network Communications
CEO Chat With Rod Naphan, Fujitsu Network Communications
Light Reading founder and CEO Steve Saunders talks with Rod Naphan, the CTO of Fujitsu Network Communications.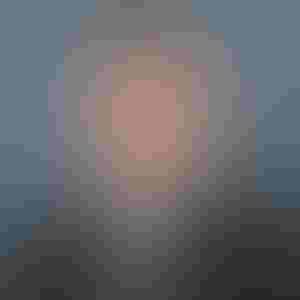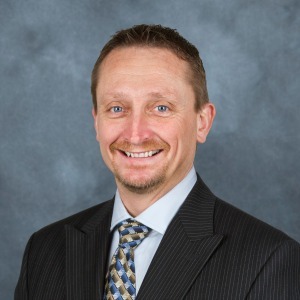 My ongoing interview tour of the leading minds of the telecom industry recently took me to Richardson, Texas, where I met with Rod Naphan, CTO and SVP, Solutions, Planning and Portfolio Management at Fujitsu Network Communications.
Fujitsu is one of the largest communications players in the world (165,000 employees in 100 countries, $50B in revenue) but sheer size provides zero immunity to the huge changes currently sweeping across the comms industry, and I was interested to learn about how Fujitsu is flexing its organization to meet the needs of its customers in the future.
Figure 1: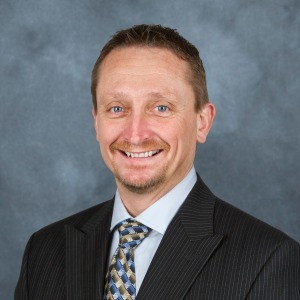 Fujitsu's Rod Naphan: White boxing clever.
It was a fascinating and productive meeting: Read on to hear Rod's take on white box networking, "telco data center" (and why it might not be the right terminology), virtualization, systems integration and more.
[Editor's note: The following interview is long. If you don't have time to read the whole thing, just take what you need, as they say at AA.]
Page 2: How Fujitsu fits together
Page 3: From Japan to the telco data center
Page 4: Customer conundrums
Page 5: Opening up the white box
Page 6: On optical and IP
Page 7: The future of Fujitsu – and gun chat!
— Stephen Saunders, Founder & CEO, Light Reading
Stephen Saunders, Light Reading: How long have you been CTO for, Rod?
Rod Naphan, Fujitsu: I've been with Fujitsu since '94. I've been a VP in planning since 2005. I was the head of planning in 2011, which is effectively the CTO job. The title came last year.
SS: Must have been exciting.
RN: [Gallic shrug] Well, it's the same job.
SS: Sure, but it's nice to have a C-level title and it's more important the larger the company gets. Here at Light Reading it doesn't mean quite as much. I'm a little fish in a smaller aquarium.
RN: I remember when Light Reading first came online.
SS: Yeah, we were a little bit more aggressive then.
RN: It was an entertaining site. It still is.
SS: We've toned it down a little bit. We've grown up a bit, as has the industry.
RN: We've all gotten a little grayer, haven't we?
SS: The industry we cover is more about money now than adding terabytes of capacity.
RN: Now you've got to make the business case work.
SS: I am impressed by the size of the campus here. A million square feet. How many people work here?
RN: Somewhere in the 1,500 range. Also, we have two other campuses. One campus is in New York -- Pearl River, New York. And the other large campus is in Sunnyvale, California. That campus is also a share between FNC [Fujitsu Network Communications] and Fujitsu America, and Fujitsu labs.
SS: What's the relationship between the different divisions?
RN: Fujitsu America is an IT company. And Fujitsu Network Communications is the networking company.
SS: Do you find yourself working more closely together? I would have thought that that's the way the whole industry is headed, right?
RN: It's one of our key advantages. I call it the IT-ification of networking: the movement of technology into software and network functions virtualization and SDN really means that the way that network services will be built in the future look a lot more like the way that cloud services are built today. Everyone's saying that, but then how do you really do it? You really need a lot of expertise in the IT area. And I don't know if you know Fujitsu Limited that well, but we're a $50 billion ICT company; that's number 3 in the world.
SS: Which bit of the enterprise IT market do you need to move into the telecom service part of the world? Which bit of the DNA needs to be moved?
RN: A lot of the technology that Fujitsu employs and builds in data centers... servers and storage and the way we convert systems inside the data center which can then be used as platforms for NFV. So the whole idea and methodology of standing up infrastructure as a service, which we're number 3 in the world at doing, is effectively what we need to do for carriers for their NFV and SDN platforms. So that whole application delivery model and the IT support to do that, the integration capability to do that, that's the DNA that Fujitsu has.
SS: That's a huge competitive advantage.
RN: It is. And the other side of the coin is that being an IT company doesn't mean that you can do networking well. And there's very few companies in the world that actually have that unique combination of a true IT center of excellence as well as a networking center of excellence. So we've been doing networking here for 30 years… longer in Japan.
SS: Do you think at some point in the distant future they're going to become one company?
RN: There's more and more consolidation of businesses around the world. The Fujitsu Group of Companies is a more consolidated entity than it was, say, five or ten years ago. So that's a trend.
Next page: From Japan to the telco data center
From Japan to the telco data center
Subscribe and receive the latest news from the industry.
Join 62,000+ members. Yes it's completely free.
You May Also Like
---