DDoS attacks have rapidly increased in recent years. Just last Friday an attack interrupted service to major websites like Twitter, Spotify, Reddit and HBO Now for the majority of the day.
Between Q2 2015 and Q2 2016, DDoS attacks increased 129%, according to Akamai's Q2 2016 State of the Internet Security Report. In addition, the industries most frequently targeted by DDoS attacks are the online gaming industry, which was targeted in 57% of DDos attacks in Q2 2016, and the software and technology industries, which were affected by 26% of attacks. (See Q2 2016 State of the Internet/Security Report and Attacks Have Major Internet Sites on the Ropes.)
---
Upskill yourself on Cybersecurity with our new Upskill U online university! Sign up for our free course with Arbor Networks now!
---
Solutions to DDoS attacks aren't one-size-fits-all -- each organization needs a customized strategy for preventing and handling threats. In a live course at Upskill U this Wednesday, Gary Sockrider, principal security technologist for Arbor Networks, will examine how businesses can identify DDoS countermeasures and redesign their network topology to protect their assets. (Register for Security: Tackling DDoS.)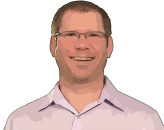 Last Friday at Upskill U, lecturer Rasool Kareem Irfan, head of telecom and infrastructure security practice for Tata Communications Transformation Services Ltd., addressed emerging challenges to data center security and outlined proactive strategies for improving security measures. (Listen to Security: Evolving the Data Center.)
Irfan described three main challenges to strengthening data center security: security teams grapple with identifying proactive solutions for evolving security threats; threat response time is bottlenecked by manual processes; and teams must demonstrate compliance with industry regulations, which can be a costly and complex process.
He explained that in response to these challenges, the three strategic priorities for data centers should be segmentation, threat control and visibility. "Segmentation is really about enforcing some consistent policy and access control across different boundaries. Customers are focused on protecting data, virtual machines, applications and controls over who has access to data on various dates and location." said Irfan.
Threat control, Irfan explained, means creating effective solutions to address external threats, like hackers and cyber criminals, and internal threats, like disgruntled employees. Visibility tools provide customers with insight into who has access to data, guidance on where segmentation is needed and the identification of physical and virtual boundaries within the data center.
Upskill U's series on Security wraps up on Friday with returning lecturer Nick Feamster, acting director of the Center for Information Technology Policy at Princeton University. Feamster, who previously delivered Upskill U lectures on Virtualization: Network Design & Infrastructure and Big Data Analytics & IoT, will examine both the risks and benefits that open source software presents to security measures. (Register for Security: The Plusses and Minuses of Open Source Software.)
Starting Nov. 16, Upskill U launches a new series on SDN which will feature lecturers from Orange Business Services, AT&T, Heavy Reading and will address developments in SDN focus areas like SDN and open source, the software defined data center, IP and optical integration and more. Don't miss these exciting presentations and your opportunity to ask experts mission-critical questions -- I'll see you on the chat boards! (See Upskill U Curriculum Calendar.)
— Kelsey Kusterer Ziser, Editor, Upskill U