While advanced automation capabilities in virtual networks hold great promise for real-time security systems, there's still a widespread need for better automation strategies to fully realize those solutions. In addition, service providers need to rethink traditional security strategies and take proactive measures to combat emerging threats to the growing amount of data available in the network. Ray Watson, VP of global technology at Masergy Communications Inc. , will address the changing face of security challenges in the Upskill U course, "Big Data Analytics & Network Security," today at 1:00 p.m. ET. (Register for Big Data Analytics & Network Security.)
---
Upskill yourself on big data analytics with our new Upskill U online university! Sign up for our free courses today.
---
Security is now a distributed architecture of network intelligence and analytics that is constantly looking at traffic and its behavior and assessing whether there are bad actors at work. In this course, Watson will look at how analytics can be used to strengthen network and advanced threat protection capabilities, and automate threat intelligence to detect, analyze and remediate attacks.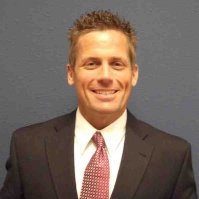 On Wednesday, Sachin Katti, assistant professor of electrical engineering and computer science at Stanford University , kicked off the first course in Upskill U's four-part Big Data Analytics series with a session on "Analytics & Virtualization 101." Katti examined the fundamental questions as to the role of big data and advanced analytics and explained what service providers need to be doing as they prepare for virtualized networks. In addition to covering the basics of analytics and virtualization, this series will examine customer experience management and IoT through the lense of big data analytics. (Listen to Analytics & Virtualization 101.)
"We are going to keep seeing increasing traffic but moreover I think we'll keep seeing richer services and applications coming on the network demanding newer things like lower latency, more predictable latency and higher reliability and so on from the network," said Katti.
Mark your calendar now for these exciting courses in the Big Data Analytics series:
Big Data Analytics Meets Customer Experience Management (Wednesday, June 22, 1:00 p.m. ET): Juan F. Gorricho, Chief Data & Analytics Officer, Partners Federal Credit Union, Walt Disney Co. (NYSE: DIS).
Big Data Analytics & IoT (Friday, June 24, 1:00 p.m. ET): Nick Feamster, Acting Director, Center for Information Technology Policy, Princeton University .
Get an extra IoT fix with the bonus Upskill U session, IoT: Tackling the Security Challenge on Thursday, June 23 at 1:00 p.m. ET, taught by Jason Porter, Vice President, Security Solutions, AT&T Solutions .
Don't miss your chance to get ahead of the curve on emerging trends in big data analytics, from security to customer experience management to IoT. I'll catch you on the chat boards!
— Kelsey Kusterer Ziser, Editor, Upskill U