Deutsche Telekom defends use of Huawei on shaky grounds
Deutsche Telekom defends use of Huawei on shaky grounds
Open RAN is not currently an alternative to Huawei, despite Deutsche Telekom's references to it in a recent blog, while Ericsson disagrees with it about security risks.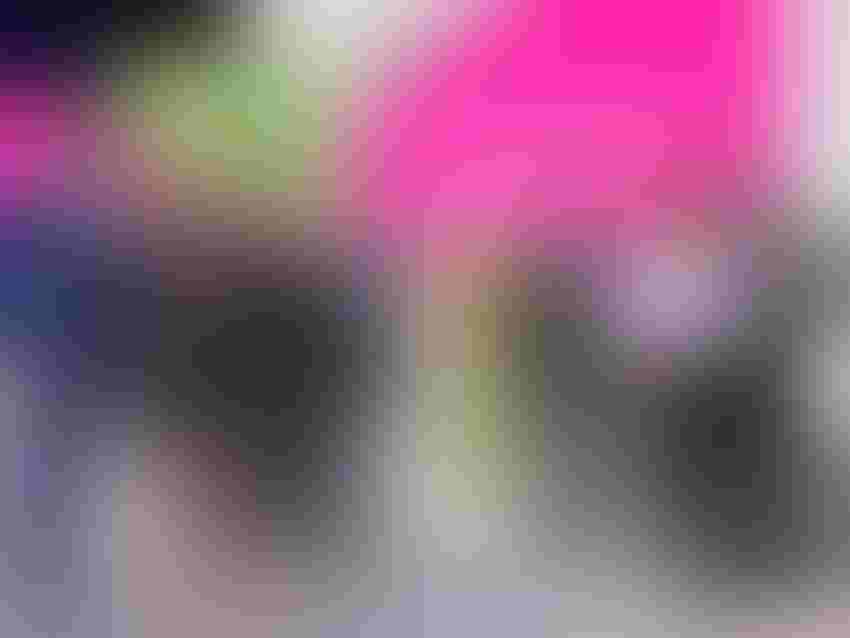 Deutsche Telekom CEO Timotheus Höttges (left) recently photographed alongside other company executives.
(Source: Deutsche Telekom)
If you were to go snooping around Deutsche Telekom's radio access network (RAN) in Germany for new equipment provided by Finland's Nokia or Japan's Fujitsu, you would need a very big magnifying glass and a lot of time. Both companies are named in a recent blog by the German telecom incumbent that rejects recent European Union criticism about its risky 5G reliance on Huawei, a controversial Chinese supplier. We have alternatives, the operator seems to be saying. And yet Nokia and Fujitsu are barely visible outside trials.
Both have swung behind a newish concept called open RAN that Deutsche Telekom and other European telcos have championed. With it, supplier interoperability would be assured, allowing an operator to combine vendors at a site where they would previously have sourced all products from one company's system. If it works out, it could buoy specialists and generate sustainable alternatives to the big kit vendors of today.
But in a white paper published as recently as February, Deutsche Telekom acknowledged that open RAN is not ready for "immediate large-scale deployment" and won't be anytime soon. One of the big problems to have recently emerged is the unsuitability of today's open fronthaul 7.2x specification for massive MIMO, an antenna-rich 5G technology that is going mainstream and showing up in lots of telco RFPs (requests for proposal).
A change approved by the O-RAN Alliance, the telco-led group dealing with specs, would remove some features from the distributed unit (DU), a server box that does RAN computation, and stick them back in the radio unit (RU). But experts say this could add complexity, hinder progress and make openness harder to guarantee. If telcos resort to buying DUs and RUs from the same vendor, open RAN will have failed.
Blurred lines
In the meantime, Deutsche Telekom has built an extensive 5G network – covering about 95% of the German population, it claims – using traditional technology. And Huawei figures prominently, accounting for almost 60% of the 5G RAN equipment deployed so far, according to data from Strand Consult, a Danish firm. The only other big RAN vendor is not Fujitsu or Nokia but Sweden's Ericsson, providing old-fashioned gear.
Deutsche Telekom seems to think it has done enough by removing Huawei from its core, the sensitive control center of the network, where a rogue vendor could wreak havoc. The RAN, by contrast, "is classified as less critical and lower priority in terms of safety," it says in its blog. "The same applies to the transport and aggregation network."
Yet Ericsson disagrees. In a white paper published about three years ago, the Swedish company said that "RAN and core are both critical components of 5G networks because gNBs (5G basestations) terminate the encryption of user data." It also said the lines separating the core from the RAN were blurring, due partly to the some of the open RAN work that Deutsche Telekom backs. "This development allows even more ways of distributing RAN functionality, and therefore further blurs the distinction between RAN and core from a security perspective."
Deutsche Telekom defends its use of Huawei on shaky grounds. Big vendors have pushed single RAN (or S-RAN) products that can theoretically support multiple generations – from 2G to 5G – on the same antenna, it points out. To replace Huawei in 5G, it would have to replace it in all the "predecessor" technologies as well. "Accordingly, a change of manufacturer becomes lengthy and expensive," it says.
But it did exactly that in the 4G days when it switched from Nokia to Ericsson across the non-Huawei part of its network. That decision was driven by not security concerns but technical and commercial factors. Nokia subsequently got off to a bad start in 5G, falling behind Ericsson and Huawei on product competitiveness. Since then, however, it has looked resurgent. If open RAN is not ready, European Union authorities may be interested to know why Deutsche Telekom could not reintroduce Nokia – providing classic RAN products – at Huawei's expense.
Barclays puts the cost of replacing Huawei equipment at roughly €1.1 billion (US$1.2 billion) for Deutsche Telekom, which has given no indication of what it reckons it would have to spend other than saying a swap-out would be "expensive." But €1.1 billion would equal less than 1% of Deutsche Telekom's revenues last year and just 14% of its net profit. Compared with most of Europe's other telco incumbents, it is in rude health – thanks, largely, to its ownership of T-Mobile US outside Europe – growing sales last year by 6% and its operating margin by 1.8 percentage points, to 13.5%.
Grumbling about the EC
Deutsche Telekom is clearly unhappy with the European Commission (EC), grumbling in its blog – among other things – about the EC's lack of interest in open RAN. But others will ask why governments should be involved at this micro level in technology architecture. The US government has been more supportive, says Deutsche Telekom. But that is largely because the US sees open RAN as a potential alternative to Huawei and boost for US commercial interests, not because it thinks open RAN is better than classic RAN.
Funding for open RAN companies has flowed from US technology giants including Intel and Cisco, both of which could profit if open RAN takes off. Intel, in particular, would benefit from open RAN virtualization as the world's biggest supplier of general-purpose processors used in these new-look networks. Yet despite having its own venture capital arm, Deutsche Telekom has provided no serious backing for open RAN startups.
In 2021, Deutsche Telekom put its name to a white paper that identified Poland's IS-Wireless as the only small European company with a complete portfolio of RAN software. Yet Slawomir Pietrzyk, its CEO, this week told Light Reading that his company has struggled to raise external funding since then, relying instead on sales growth to support development. Deutsche Telekom seems unprepared to put its money where its mouth is.
Related posts:
— Iain Morris, International Editor, Light Reading
Subscribe and receive the latest news from the industry.
Join 62,000+ members. Yes it's completely free.
You May Also Like
---