Cujo AI's cybersecurity system set to roam (if you want to)
In addition to protecting smartphones, laptops and IoT devices hooked into the home network, Cujo AI is pushing ahead with enhancements that provide similar security capabilities when consumers are on the go and connected to mobile networks or third-party Wi-Fi hotspots around the world.
That new product, referred to internally as On The Move, allows home-level cybersecurity capabilities to "be seamlessly and inexpensively extended out of the home" with network-level security, CTO Santeri Kangas, Cujo AI's chief technology officer, said. "You're protected at home and you're protected out of home the same way."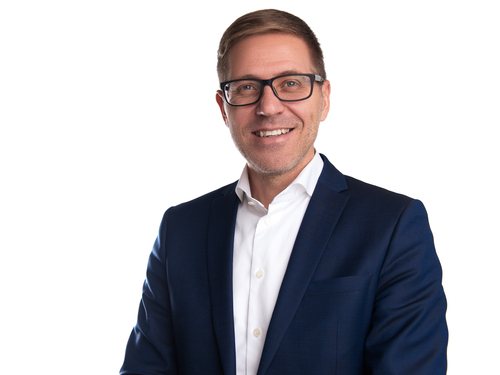 In the home, Cujo AI's platform is present in millions of gateways, and connects out to the company's cloud-powered backend systems. But when away from that home network, Kangas said Cujo AI handles security by deploying an app on the consumer's device, such as a smartphone or tablet.
Once activated, the app is capable of providing overarching security, including filtering and blocking of malicious traffic, by establishing a connection to Cujo AI's backend. Kangas believes it's a flexible option that doesn't carry the hit of a VPN service that's expensive to run at massive scale due to costs on the server/gateway end.
The new out-of-home product is ready to go, but "operators are in the launch planning stage for this," said Kangas, an exec late of Flexera, Secunia (Flexera acquired Secunia in 2015), and F-Secure. Cujo AI, he added, plans to offer it in an SDK that enables partners to embed the out-of-home protection service in their own consumer app.
The new capability should help Cujo AI expand and build on a business that has already achieved some significant scale thanks to tie-ins with the two largest US cable operators – Comcast and Charter Communications – as well as with Tier 1 Canadian cable operators such as Rogers Communications. Earlier this month, Cujo AI announced that it's now covering and securing 1 billion devices worldwide, up from about 325 million devices roughly two years ago.
Getting a grip on MAC randomization
Kangas said Cujo AI has also made other moves to stay a step ahead of other security challenges, including the recent introduction of MAC randomizations capabilities in iOS 14.
While MAC randomization helps consumers protect their privacy as they move on and off of different networks, it also presents a challenge for cybersecurity services and platforms that rely on a device's unique MAC address to help identify devices that are supposed to be nestled under their security shield.
Use of that feature is growing and on its way to becoming mainstream. "It's ramping up," Kangas said.
Cujo AI doesn't rely on MAC addresses to detect devices, but instead enlists operators to use a separate unique device identifier to keep track of devices under their security domain, he explained.
Additionally, security now has to tie into applications as much as it needs to be present in web browsers. Young consumers rely on apps far more than the web, so any web browser-focused security platform is "half-baked," particularly for consumers who want to employ parental-control capabilities, Kangas said. Providing security at the network level helps to circumvent that issue, he said.
Service providers taking on more security responsibility
Kangas said all of these new capabilities feed into a broader trend that is seeing ISPs take on the responsibility of integrating or packaging cybersecurity services, rather than relying on consumers to seek out and buy their own protections on the retail market.
That shift has only become pronounced during a pandemic that has seen consumers work and school from home at unprecedented levels. That congregation of devices and jump in usage has combined to generate more exposure to threats from hackers and malicious activity. Cujo AI has seen a surge in cybersecurity-related events during the pandemic, Kangas said.
"If you can penetrate the home network, you can penetrate all of the devices," he explained. "This [pandemic] has changed the market and what the large carriers … are doing. Three years ago, there was almost nothing. Now, mainstream adoption of this technology is happening."
And recent data shows why more security is needed inside and out of the home. The pandemic gave rise to a global mobile malware outbreak in 2020, according to a Secure-D study based on its own data across 30 operators and 20 countries.
Related posts:

— Jeff Baumgartner, Senior Editor, Light Reading