Intelsat and SES are on a $10B collision course
An extra-terrestrial landing on planet Earth and hearing all the Musk and Bezos babble about satellites could be forgiven for thinking they were a new discovery for Earthlings. Yet Intelsat and SES have a combined age of 96 and had equipment floating around in space long before most people had phones in their pockets. Under attack from a swarm of new satellites, including the constellations of the Tesla and Amazon billionaires, these antiquities of the industry are now joining forces in a deal valued at US$10 billion, according to a Bloomberg story.
Talks were confirmed in a short statement issued by SES on March 29. "In response to rumors in the market. SES S.A. confirms that the company has engaged in discussions regarding a possible combination with Intelsat," it said. "At this stage, there can be no certainty that a transaction would materialize. The Board of SES remains fully committed to acting in the best interest of SES and its shareholders."
Together, the companies provide a range of critical services for governments, businesses, maritime communications, broadcasting and telecom operators, filling the gaps that terrestrial cannot reach and providing important "backhaul" connections between mobile basestations and core networks. They are also due to receive about $9 billion in compensation from the US government for vacating C-band spectrum now occupied by terrestrial operators.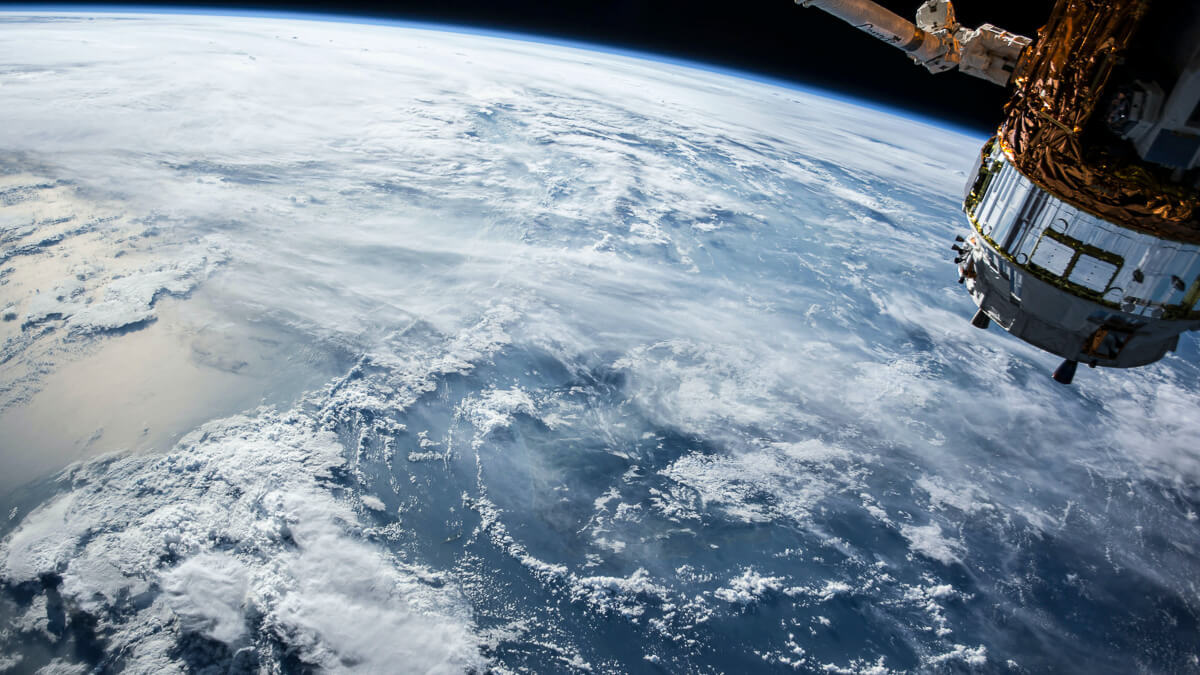 Yet neither satellite company looks in brilliant shape. Intelsat has pinballed between privatization, public listing and bankruptcy ever since it originally flew. After spending about seven years as a public company, it filed for bankruptcy protection in 2020 and subsequently announced a financial restructuring designed to slash debts from about $16 billion to around $7 billion.
When it finally emerged from its bankruptcy bunker into the semi-darkness of private ownership in February last year, it claimed to have done just that. Intelsat had also managed to secure about $6.7 billion in new financing, funds that would support its effort to build "the world's first global 5G satellite-based, software-defined, unified network," it said – cramming as many buzzwords as possible into a single sentence.
Old space junk

But it's unclear Intel's business is any bigger than it was before bankruptcy, or that the remedies of refinancing have mended underlying problems, rather than just offering pain relief. Intelsat's revenues shrank from $2.6 billion in 2012 to $1.9 billion in 2020 and press reports suggest a merger with SES would generate about $4 billion in total. SES made $1.94 billion last year, according to its last annual report, which means – if those press reports are accurate – that Intelsat still makes substantially less than it did a decade ago.
Intelsat blamed fiber-optic cable competition for the erosion of a chunk of its revenues. Worse, it had failed to report an annual profit since 2017 and recorded a net loss of $910 million in 2020. Having gorged on debt to pay for a series of takeovers, Intelsat faced huge interest expenses each year. In 2019, those reached a high-Earth-orbiting $1.3 billion, about 62% of total sales. Debt restructuring should have fixed this issue, at least.
SES, meanwhile, is lumbered with similarly big operating expenses and depreciation costs. After increases last year, it reported a $35 million net loss, compared with a $446 million profit in 2021, even though sales were up 9%. And despite the growth that year, its annual revenues have dropped by roughly $100 million since 2017.
Investors are not excited. This century, the SES share price was at its highest altitude in 2015, when it reached about €34 ($37) in Paris. Today, on the same exchange, it is worth just €5.81 ($6.32). Before the likes of Elon Musk and Jeff Bezos took an interest, satellite companies faced a solar storm of challenges, including the cost of developing and launching satellites that might quickly become obsolete and the steady encroachment of Earth-bound systems into their various spheres of activity. Their spectrum habitat has been disappearing faster than a Brazilian rainforest in the Jair Bolsonaro days.
They do serve an abundance of important customers that are not likely to abandon them overnight. But not all of them will survive the launch of more sophisticated satellites flying at lower altitudes and with 5G standards baked in from the start. This industry resembles that for generative AI, or – to pick an adjacent telecom sector – the market in some countries for last-mile fiber: Too many companies are piling in for all of them to thrive.
Consolidation is certainly needed and a tie-up between Intelsat and SES might give them a fighting chance against newer systems with vast funds at their disposal. It might also help to reduce the dirty necklace of space junk encircling the planet. Extra-terrestrials hoping to return home without suffering the fate of George Clooney in Gravity, along with Earthlings on their way to Mars, will be grateful.
Related posts:
— Iain Morris, International Editor, Light Reading
EDUCATIONAL RESOURCES

PARTNER PERSPECTIVES
- content from our sponsors