Dish Network may test phone-to-satellite services through Omnispace
Omnispace recently filed documents with the FCC that appear to indicate it wants to test phone-to-satellite communications in spectrum owned in part by Dish Network. However, the filings don't provide much detail, and a Dish official declined to comment.
Nonetheless, the appearance of Dish in Omnispace's new filings could be a precursor to a broader, more public partnership between the two companies.
There is precedent. For example, some of AST SpaceMobile's early filings with the FCC in 2020 hinted at its desire to test communications in spectrum owned by AT&T. Now, more than three years later, AT&T has emerged as a vocal proponent of AST SpaceMobile's efforts to launch satellites that can connect directly to the phones of AT&T's customers.
An Omnispace representative didn't immediately respond to questions from Light Reading about the company's new FCC filing. But the company has been clear about its desire to build a satellite network that can be used by 5G phones on the ground.
"Omnispace is building a global NGSO [non-geostationary satellite orbit] network, compliant with 3GPP-defined mobile standards, making it possible to deliver uninterrupted 5G connectivity directly to an ecosystem of mobile devices, applications, and OEM equipment, around the globe," the company boasted in a recent press release.
Omnispace already has agreements with several wireless network operators around the globe for phone-to-satellite communications, including Saudi Telecom Company in Saudi Arabia and Smart Communications in the Philippines.
Hints, without specifics
Omnispace's new FCC filing asks for permission to conduct tests in several spectrum bands. It also hints at the company's interest in the burgeoning phone-to-satellite market (dubbed the "direct to device" market, or D2D, by the satellite industry).
"Omnispace has been focusing on state-of-the-art developments in the satellite industry and has been actively participating in the next generation non-terrestrial network standards at 3GPP that are included in Release 17," the company wrote in its filing, referring to a batch of recently released 5G specifications. "To that end, Omnispace would like to continue to test new advancements in air interfaces, including innovative small devices for satellite communications. We believe this testing, which as noted above will be conducted on a non-interference basis, serves the public interest."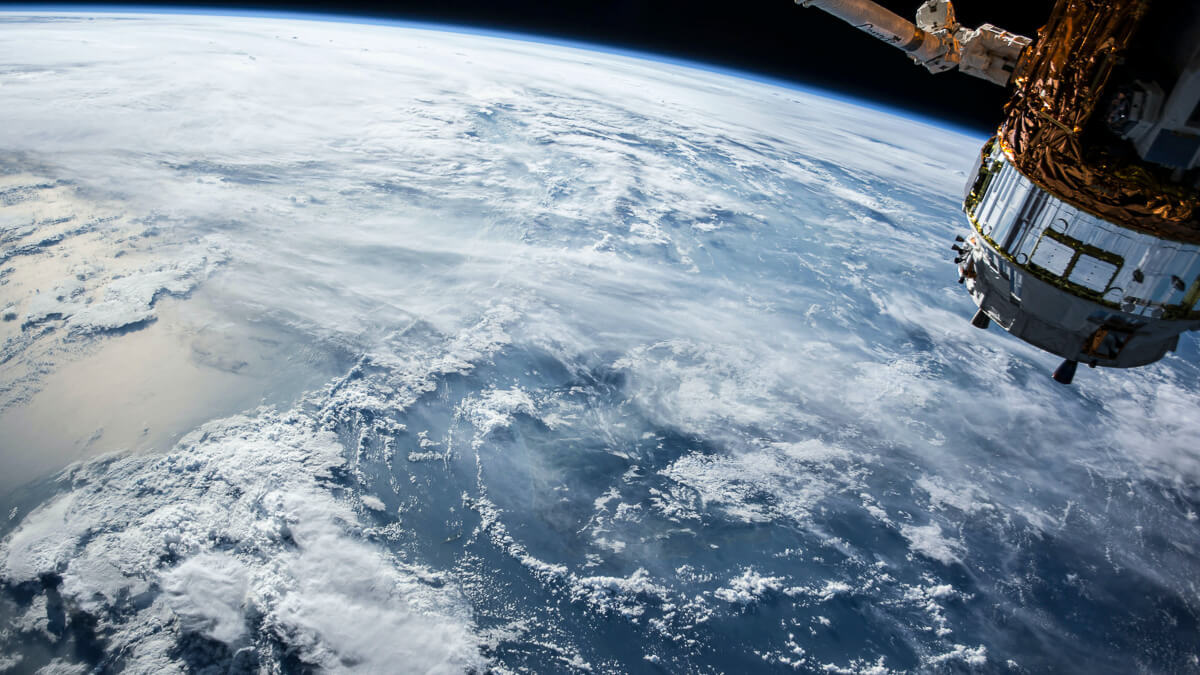 The filing also requests permission to conduct tests in the 2GHz S-band, including "uplink frequencies in the H block of the Personal Communications Service (PCS) band and downlink in the AWS-4 band."
"Omnispace will coordinate its operations with the appropriate [spectrum] licensee in the H block and AWS-4 band respectively in the Brewster, Washington and Tysons, Virginia areas," the company noted. Dish is the owner of those spectrum licenses.
A race to space
As noted by TechCrunch, Omnispace started in 2012 as a holding company for wireless spectrum assets, including 2GHz S-band spectrum stemming from the remnants of bankrupt satellite operator ICO Global. Omnispace raised $60 million in 2021 from the likes of Fortress Investment Group, Columbia Capital, Greenspring Associates, TDF Ventures and Telcom Ventures.
Now Omnispace is hoping to leverage its S-band spectrum for a phone-to-satellite offering, and the company is not alone.
Satellite spectrum holders include Globalstar, Ligado Networks, EchoStar and Inmarsat. These companies have signaled interest in using their spectrum for phone-to-satellite communications. In the case of Globalstar, it's already doing so via a deal with iPhone vendor Apple. And just this week, chip-vendor MediaTek announced a satellite deal with vendor Skylo.
AST SpaceMobile and Lynk Global are also pursuing the opportunity, but they are proposing to establish connections using the spectrum holdings of existing, terrestrial mobile network operators like AT&T.
For Dish, a deal with Omnispace would be noteworthy development, considering that Dish Chairman Charlie Ergen is also a majority owner of EchoStar. And EchoStar has already signaled an interest in getting into the phone-to-satellite market via its satellite spectrum holdings.
Related posts:

— Mike Dano, Editorial Director, 5G & Mobile Strategies, Light Reading | @mikeddano
EDUCATIONAL RESOURCES

PARTNER PERSPECTIVES
- content from our sponsors