AT&T blasts T-Mobile's SpaceX plans as 'woefully insufficient'
AT&T argued in a filing with the FCC that T-Mobile and SpaceX haven't sufficiently provided the details necessary to convince regulators to allow them to move forward with their phone-to-satellite plans.
"The FCC's rules do not permit SpaceX's proposed use of T-Mobile's terrestrial spectrum, and Applicants fail to even request – much less justify – rule waivers that would be necessary to authorize their proposed SCS [supplemental coverage from space] authorizations," AT&T wrote in a lengthy filing. "More broadly, the Applicants' technical showings are woefully insufficient regarding the risk of harmful interference posed by their planned SCS deployments. SpaceX and T-Mobile's applications fall far short of meeting the threshold for waiver and cannot be granted in their current state."
AT&T basically argued that neither T-Mobile nor SpaceX has done its homework. The operator said the companies haven't provided the necessary technical details to support their plans to connect T-Mobile phones to SpaceX satellites using T-Mobile's PCS G Block spectrum.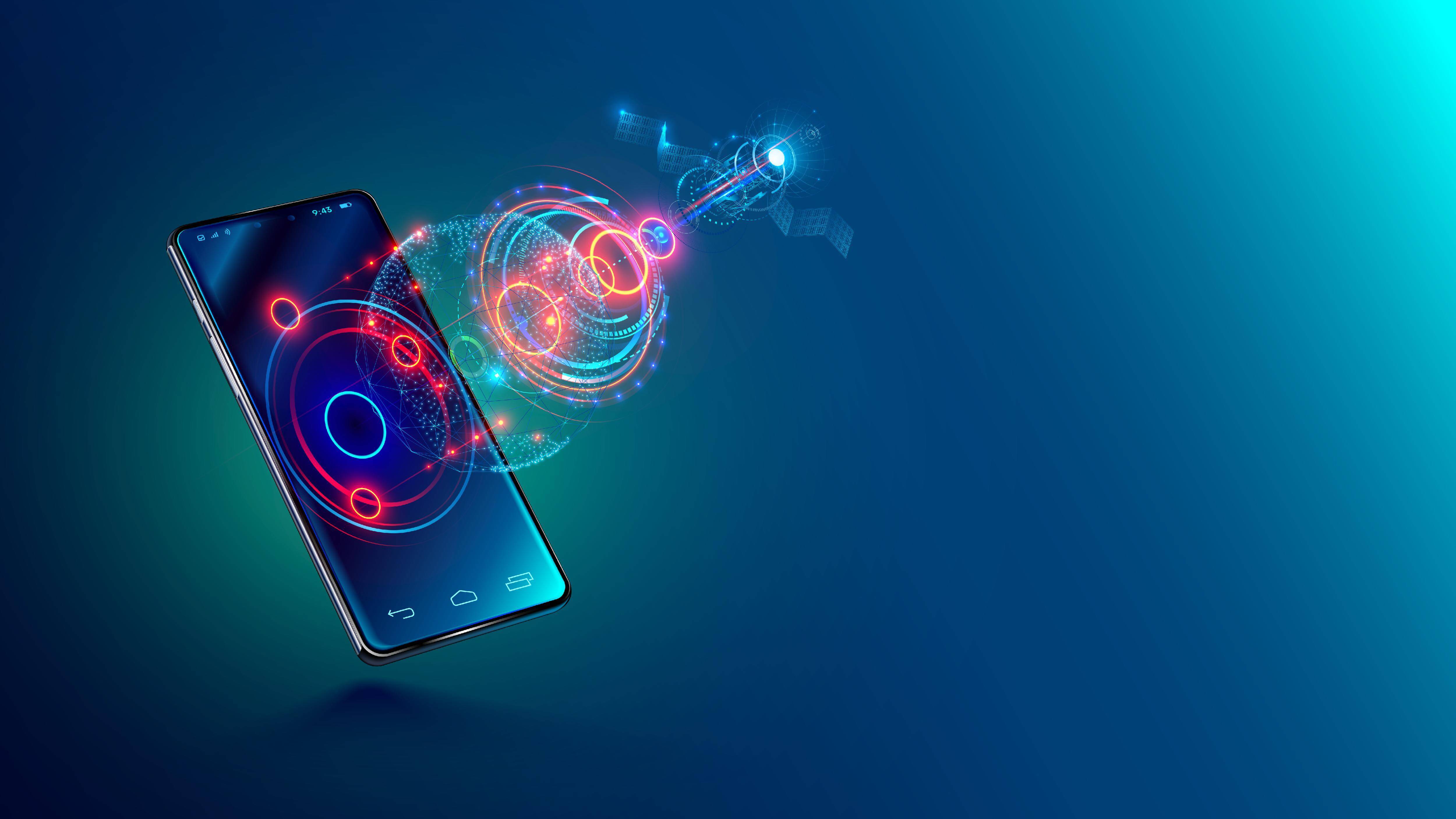 "AT&T supports the Commission continuing a case-by-case waiver approach to SCS operations," AT&T concluded in its filing. "But the [T-Mobile and SpaceX] application in this proceeding falls far short of the waiver standard and raises questions that require further technical analysis and clarification. The applications should not be granted unless and until SpaceX and T-Mobile are able to make the required showings."
Chasing the same goal
AT&T's new filing – made in response to an FCC inquiry into T-Mobile's phone-to-satellite plans with SpaceX – is noteworthy considering AT&T is pursuing almost exactly the same service via its own partnership with AST SpaceMobile. Like SpaceX, AST SpaceMobile plans to use the terrestrial spectrum holdings of operators like AT&T to connect everyday smartphones to its planned satellite constellation.
AT&T recently made its satellite calling ambitions official via a new FCC filing that would give AST SpaceMobile a lease to some of its 850MHz A and B Block spectrum as well as some of its lower 700MHz B and C Block spectrum. T-Mobile has inked a similar spectrum leasing agreement with SpaceX.
However, in its newest filing, AT&T argued that "AT&T and AST intend to provide the demonstrations necessary to show that they will not cause interference to any authorized terrestrial systems." The operator also pointed to recent successful voice calls between an AT&T phone and AST SpaceMobile's BlueWalker 3 satellite.
"To date, it does not appear that SpaceX and T-Mobile have begun testing any SCS deployments," AT&T wrote.
Thus, it appears that AT&T is hoping to gain a competitive lead against T-Mobile in the pursuit of phone-to-satellite connections by encouraging regulators to block or delay T-Mobile's regulatory requests with SpaceX.
D2D, SCS and the battle royale
AT&T, T-Mobile and others are chasing the "direct to device" (D2D) opportunity. (In FCC filings regarding the use of terrestrial spectrum for such services, players are now using the new SCS, supplemental coverage from space, initialism.)
Whatever the initialism, the technology promises to connect regular smartphones with satellites in a move that would essentially eliminate cellular dead zones. Initial services will likely support only emergency text messages, but future services – those relying on more and bigger satellites – could potentially support more services ranging from voice calling to high-speed video. The ramifications of such services are significant, considering they could reduce or eliminate the need for cell towers in rural areas.
Apple first proved out the D2D space with its new iPhone 14, which can connect to Globalstar satellites. That service uses specialized chipsets and Globalstar's satellite spectrum. SpaceX, AST SpaceMobile and Lynk Global – which don't have that kind of spectrum – are hoping to bypass that problem by using mobile operators' terrestrial spectrum holdings for D2D services.
But that would require regulators at the FCC to sign off on the use of terrestrial spectrum for satellite-based services. That's not necessarily a straightforward proposition because satellite-based connections could interfere with nearby terrestrial connections.
That issue is at the heart of AT&T's new argument against T-Mobile and SpaceX.
Moreover, AT&T isn't the only company sounding the alarm. "SpaceX's proposed service request ... introduces a host of practical, technological, and interference concerns for MSS [mobile-satellite service] operators like Omnispace," the company wrote in its own opposition to the T-Mobile and SpaceX proposal.
Omnispace is hoping to offer its own D2D services via its own spectrum holdings, and therefore would benefit from any delays to T-Mobile's D2D efforts with SpaceX.
Related posts:

— Mike Dano, Editorial Director, 5G & Mobile Strategies, Light Reading | @mikeddano
EDUCATIONAL RESOURCES

UPCOMING LIVE EVENTS
June 6-8, 2023, Digital Symposium
June 21, 2023, Digital Symposium
December 6-7, 2023, New York City
All Upcoming Live Events
PARTNER PERSPECTIVES
- content from our sponsors