Juniper's backlog diminishes as orders decline
While supply chain issues are improving, Juniper Networks continues to work through a backlog of orders and experienced a slowdown in orders in some verticals for Q1 of this year.
Juniper saw record growth in orders for Q1 last year because customers anticipated a long lead time to fulfill them. That order pattern was a result of customers' concerns over supply chain challenges reverberating since the COVID-19 pandemic.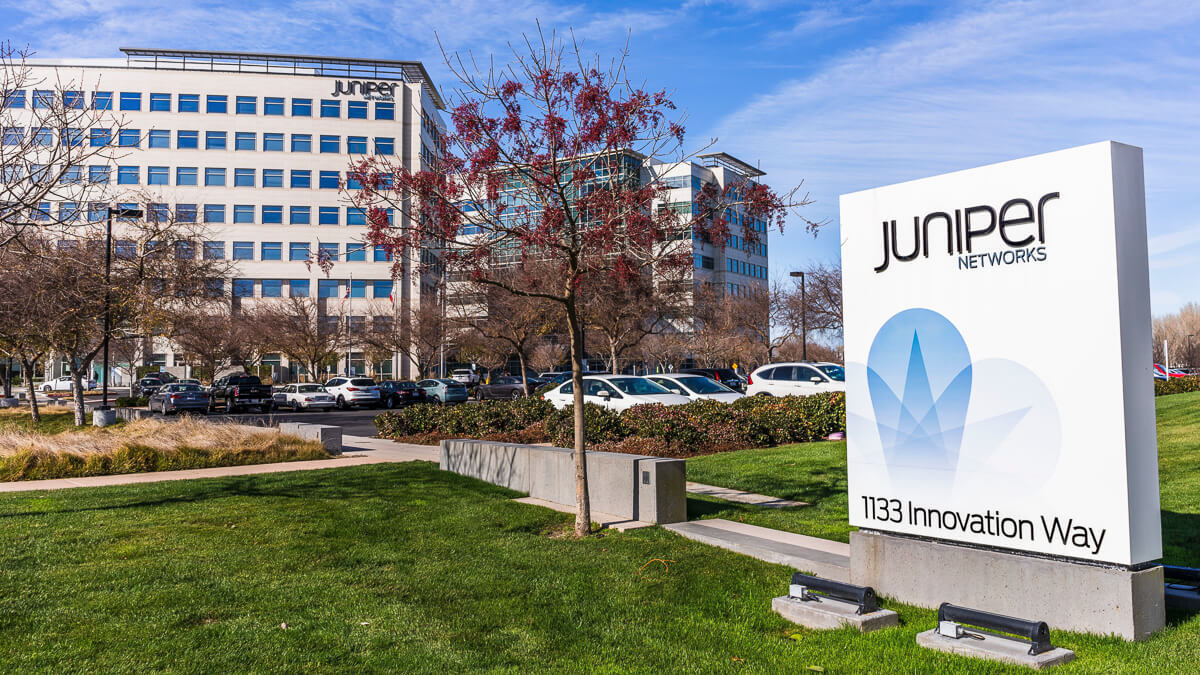 Now there is a slowdown in orders for Q1 2023 as customers wait for fulfillment, said Raymond James analyst Simon Leopold in an email newsletter.
In a financial call with analysts, Juniper CFO Ken Miller explained: "Now what's happening is customers are actually receiving those orders and are no longer placing early orders as lead times are now coming in. So, you're really seeing last year the orders were actually greater than real demand, if you will."
Orders were down more than 30% year-over-year (YoY) compared to about a 20% decline last quarter, reported Leopold. On a positive note, Juniper's backlog declined more than $350 million – compared to between $200 million and $300 million in Q4 2022 – to nearly $1.7 billion.
Mike Genovese, analyst for Rosenblatt Securities, explained in an email newsletter that "Juniper has a small backlog relative to its overall size."
Ordering patterns 'normalizing'
Juniper CEO Rami Rahim remained optimistic that ordering patterns would start leveling out in Q2.
"I do not believe this reflects true underlying demand due to our customers' consumption that previously placed early orders and the reduced need for new early orders as lead times have improved," said Rahim. "With that said, we believe customer ordering patterns are normalizing and we would expect to see a return to more traditional seasonal patterns on a sequential basis starting this quarter."
The decline in orders was worse in the cloud and service provider businesses compared to Juniper's enterprise business.
"In our view, Juniper is an under performer in the Service Provider market versus the Optical players Ciena (CIEN, Buy rated) and Infinera (INFN, Buy rated) because Optical has a higher long-term growth rate than Routing," explained Genovese. "… A slightly inflated cost structure and perpetually lagging margins versus peers are ongoing themes with the company."
The return to normalcy in order rates might not happen until the end of the year.
"Juniper expects y/y order declines in 2Q and 3Q again, and potentially returning to growth in 4Q; it expects to exit the year with backlog of ~$800 million, ~2x pre-pandemic levels," reported Leopold.
On the bright side, the service provider and WAN businesses' revenue increased as a result of improvements in the supply chain, with the service provider segment growing 28% YoY.
Overall, the enterprise segment performed well, with revenue up 29% YoY, and the enterprise segment accounted for about 40% of total revenues for the second consecutive quarter, said Genovese. However, the cloud vertical was down 14% YoY and down 30% from the previous quarter.
Juniper's Miller attributed the revenue decline in the cloud business "largely due to supply and timing of deployments."
"We do expect cloud revenue to recover from Q1 levels," Miller added. "I don't think the Q1 levels for cloud is going to be the new norm."
Juniper's earnings scored $1.4 billion in revenue for Q1, an increase of 17% YoY, but down 5% from the previous quarter.
Related posts:
— Kelsey Kusterer Ziser, Senior Editor, Light Reading
PARTNER PERSPECTIVES
- content from our sponsors