1:30 PM -- Red Panda is chalking this one up to "it's a small frickin' world."

Turns out Ron Longo, SVP of worldwide sales at troubled optical network startup Mahi Networks is none other than Ron Longo, front dude for Ron Longo and the Ocean.

And while Mahi may be going through some tough old times at the moment, Rongo's alter-ID ensures that he has nothing (nothing!) to worry about, at least according to alt rocker Website Garageband.com.

Garageband.com, who's remit is allegedly "discovering the best in independent music," but not, apparently, the best in syntax, gives Rongo the following two-handed groping of a review:


Rocking with soulfully potent lead vocals, bluesy lead guitar through a burning Twin Reverb, and layers of melodic background vocals. Lyric, groove, and soul are the essence of the songs... add in the howling swirl of an old Hammond B3 with a stomping backbeat and you got Ron Longo and the Ocean.
You dig?

Through an astonishing Kevin Baconish twist of coinkydink, Ron Longo's nickname around the Light Reading office has long been "Oingo Boingo," after the faux-tough-saddo-popular-beat combo of the same name.

The circle, my friends, is complete.

Photos of Ron butching up on his hog, plus a taste (a soulfully potent taste) of Ron's music can be scoped out here.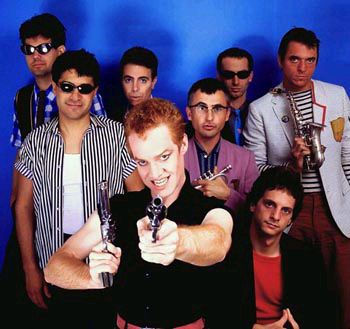 — Red "You Got" Panda, liddle furry muzak critic, Light Reading