Nokia started out in the 1860s making toilet paper, and there must be times when stakeholders wish it still did something so mundane. Russia's invasion of Ukraine is turning into a much bigger problem for technology firms, including the Finnish kit vendor, than it is for most other companies.
Take Starbucks, for instance. Despite the Moby Dick allusion, it is about as mundane as companies can be, although it still managed to beat Nokia on revenues and profits last year. When Starbucks shuttered stores in Russia on March 8, reporters could not dig up much local dirt. About the worst anyone could say was that the company might have served a mochaccino to a nefarious FSB agent who would not have been as dangerously efficient without the caffeine and calorie boost.
But a company like Nokia cannot just switch off its technologies the way Starbucks can stop pouring coffee. Like Starbucks, it has suspended deliveries. Unlike Starbucks, it has sold products that are inevitably still in widespread use across Russia. The New York Times (NYT) drew uncomfortable attention to this in a story published March 28 which explained that Nokia's products connect the network of MTS, Russia's biggest mobile operator, to the SORM surveillance system used by Vladimir Putin to spy on Russians.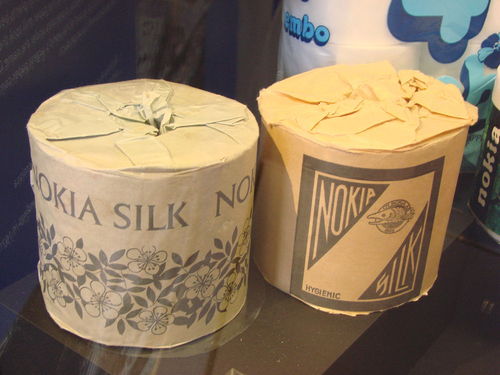 Nokia has rebuffed the article as "misleading." In a long statement, the Finnish company said: "Nokia does not manufacture, install or service SORM equipment or systems. Any suggestions that we do are incorrect." But the NYT did not make this argument. It depicted Nokia as a vital link to SORM, not a provider of SORM technology, and Nokia's rebuttal seems to admit as much.
"Like any other network infrastructure suppliers, Nokia is required to ensure that the networking products we sell have passive capability to interface with lawful intercept equipment of law enforcement agencies," Nokia said. Few people outside Russia would have worried about this much before Putin invaded Ukraine – just as most are not especially worried now about "lawful intercept" by other dodgy regimes in countries where Nokia is active.
The list includes Saudi Arabia, whose crown prince previously ordered the torture, murder and dismemberment of Jamal Khashoggi, a columnist for the Washington Post critical of the Saudis. As recently as February, Nokia was highlighting a contract with Zain, one of Saudi Arabia's biggest operators, to expand telecom networks.
Then there is China, where Nokia continues to supply fixed and mobile infrastructure to government-owned telcos. That country, it hardly needs saying, was generally seen as the biggest threat to the Western democratic order before war started in Ukraine. China maintains concentration camps for Uighurs, has designs on Taiwan and looks ever more closely allied with Russia.
So much for cloud security
Nokia is certainly not an anomaly. And the company was right to point out in its statement about the NYT article that it must comply with local rules just like "any other network infrastructure suppliers." Swedish rival Ericsson, which also sells to Russian operators, will be subject to the same laws. So will various software companies with Russian clients.
Halting business has not been easy for them. Germany's SAP tried severing Russian ties in early March, issuing a statement in which CEO Christian Klein said: "We are stopping business in Russia aligned with sanctions and, in addition, pausing all sales of SAP services and products in Russia." Days later, that statement was amended to say: "We will continue to serve our existing customers within the scope of our contractual commitments and as far as sanctions and export control restrictions permit, but we will not accept new orders or solicit new business."
How much longer will you continue help russia to kill children in Ukraine? @SAP @ChrstnKlein. SAP continues supporting bloody russian companies to make money to destroy Ukraine #StopSAP pic.twitter.com/HH789EyfkR

— Mykhailo Fedorov (@FedorovMykhailo) March 22, 2022
Mykhailo Fedorov, Ukraine's vice prime minister, has been scathing in his criticism of SAP on social media, accusing Klein of "supporting bloody Russian companies." Since then, the software maker has gone further. "Beyond implementing sanctions and stopping all sales, we are actively shutting down our cloud operations in Russia," it stated on March 24.
Unfortunately, SAP cannot do anything – other than cutting off support – about customers "that have bought and deployed their SAP products on premise [sic] and run these products within their own internal IT departments," the company added, making a convincing case for absolute avoidance of the cloud.
---
Want to know more about 5G? Check out our dedicated 5G content channel here on Light Reading.
---
Another issue is the continued use of local staff in Russia. No barista at a Moscow branch of Starbucks ever made a coffee for export to Western Europe. But software written in Moscow does not have to be sold there. Netcracker, a US developer of business and operational support systems, is one company that has relied heavily on Russian coders for the products it markets internationally.
In the current circumstances, Netcracker's clients, especially US government customers, may be more worried than ever that Russian coders – at the behest of Russian authorities – could insert boobytraps and spyware into the software. But furloughing or laying off those employees could hurt product development. Netcracker did not respond when asked by Light Reading whether Russia-based employees are still working on products sold outside Russia.
Redistribution of effort
Similar concerns could certainly affect Nokia. The company has about 800 employees in Russia (where it also relies on a service company with roughly 1,200 members of staff), and they have not been furloughed, Nokia has confirmed. Some are also involved in research and development, said Federico Guillen, the president of Nokia's network infrastructure unit.
Nokia's answer is in part a redistribution of effort, and it is clearly far better resourced than Netcracker. "We are passing the load to other places," Guillen told Light Reading. "In a company like ours, with 90,000 people, we have the means to pass the work to other places."
The loss of all business in Russia and Ukraine would not badly hinder Nokia. Together, the countries account for as little as 2% of company revenues, according to Guillen. For the most recent financial year, that would equate to about €450 million ($502 million). Nor has there been any suggestion Nokia is doing anything illicit. "All four operators in Russia are customers of ours, but we are complying with the sanctions, which means we are not delivering anything," said Guillen.
But if Russia-based employees have not been furloughed, then they are presumably still at work on something. Asked whether Nokia would fix a software problem today for an existing Russian customer, Guillen said: "We do what is allowed by the sanctions. If it is not allowed, we don't do it." As unequivocal at that sounds, it does not necessarily rule out providing support.
For Nokia and other technology companies, the risk of not making a clean break is partly reputational. McDonald's eventually closed its Russian outlets when there was a possibility that consumers in other, more lucrative markets would otherwise boycott its burgers. SAP's recent moves suggest it is either very principled or scared of negative publicity.
The good news for Nokia is that customers have few alternatives. Huawei has already become unacceptable to many governments outside China. Ericsson is currently embroiled in scandal, having acknowledged that former staff in Iraq may have bribed terrorists to use roads. The publication of the NYT report had no discernible impact on Nokia's share price.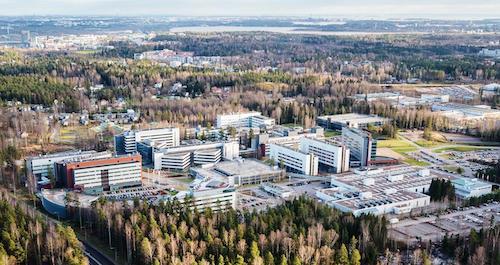 Criticism about company involvement in specific countries may seem unfair to many observers, and it is certainly illogical. Today, it is impossible to sell US-originating technologies to Iran without being fined by US authorities. Selling the same technologies to nuclear-armed China is not a problem, though. Last year, Applied Materials and Lam Research, two Californian makers of semiconductor factory equipment, pocketed $12.6 billion from business in China.
Months ago, technology companies active in Russia could not possibly have anticipated the war in Ukraine. Yet they are being called on to end relationships that have taken years to build. If Russia is suddenly out of bounds today, which countries might join it tomorrow? And sanctions, like malfunctioning missiles, rarely hit the intended target. Ordinary Russians will suffer for a long time before the architect of this war and his cronies feel any real pain.
But the pressure that Western governments exert on their technology vendors is unlikely to ease. Supplied with 5G networks, state-of-the-art chips and advanced software, Russia would look more dangerous militarily and better equipped to snoop on its own citizens, as the NYT story seems to recognize. Whether Muscovites can drink mochaccinos is a matter for the coffee establishment alone.
Related posts:
— Iain Morris, International Editor, Light Reading