1&1, Dish and Rakuten add up to 'greenfield' misery
Mobile's big "greenfield" projects are looking tarnished and infertile, despite the minty-fresh label. Over in the States, Charlie Ergen's Dish Network seems to be hemorrhaging mobile customers after a "cybersecurity incident" that lasted days. Japan's Rakuten, the overlord of telco automation, cloudification and open RAN, has reported losses of nearly $5 billion in four years on its lurch into the telecom sector, capturing as few as 5 million subscribers in a country of 126 million people.
Then there's Germany's 1&1, a protégé of Rakuten and perhaps the most bedraggled of the lot. At the start of this year, it had managed to put just three mobile sites into commercial use, having previously told Germany's regulator it would have 1,000 live at the end of 2022. Its bigger rivals have turned on it like school bullies picking on a smaller child.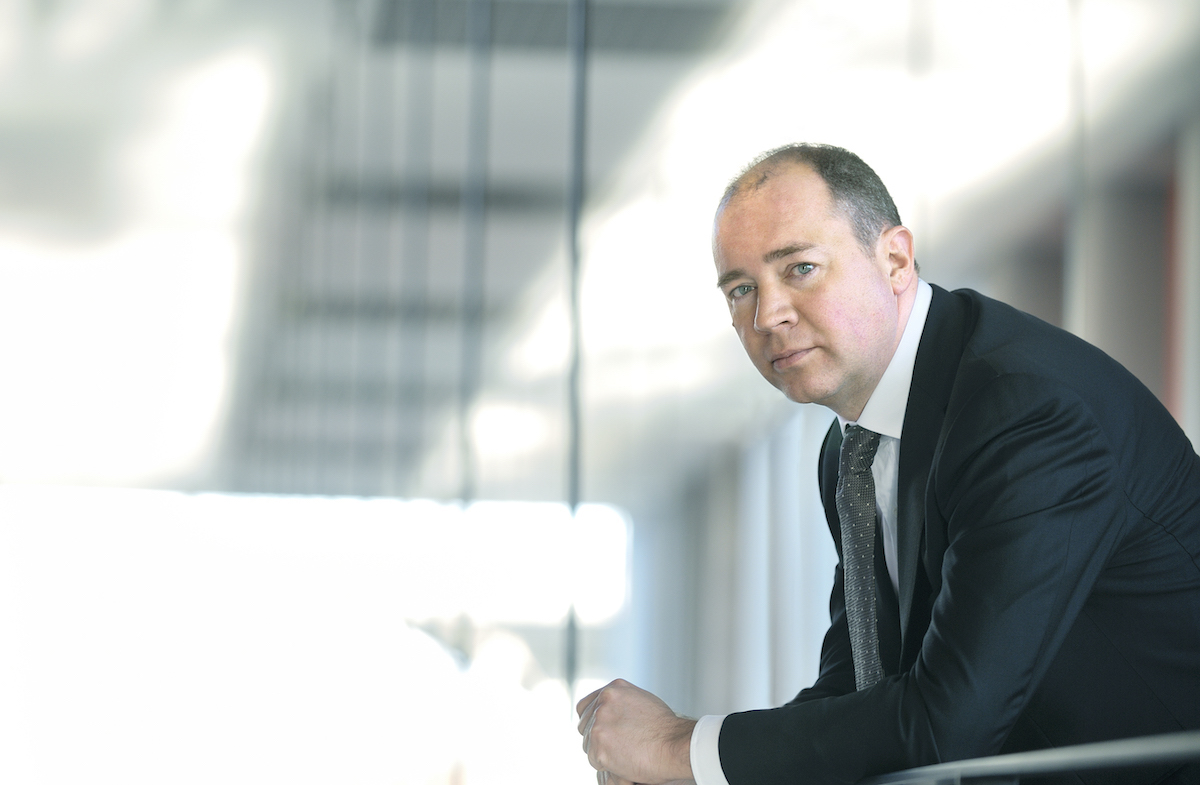 "I personally think that 1&1 has lost eligibility for participating in an auction because they have not fulfilled their duties from the last auctions already," said Timotheus Höttges, Deutsche Telekom's CEO, when asked on a recent investor call about an upcoming sale of low-band airwaves. "As you know, they have built only three sites, and they should have built something around 1,000."
The responsibility for that lies with Vodafone, according to 1&1. To fulfil its coverage obligations, 1&1 is leasing towers from several infrastructure providers, but its main one is Vantage Towers, and Vantage's chief shareholder is Vodafone. In February, 1&1 filed a complaint with Germany's Federal Cartel Office, blaming "obstruction by Vodafone" for its inability to access Vantage sites. A Vantage spokesperson declined to comment on the details before saying "we are working hard to deliver the 3,800 sites agreed with 1&1."
Ganging up on the little one

None of this casts 1&1's rivals in a very flattering light. And whatever the truth of the matter, it will not help Vantage counter the point that neutral-host towercos, totally independent from the telcos they serve, are a much safer bet for customers. 1&1 has insisted the financial impact will be small, but missing a coverage target by 99.7% seems bound to hurt.
Telefónica has ganged up on it, too, according to 1&1. In its latest press release, issued a couple of weeks ago, it complains that "Deutsche Telekom, Vodafone and Telefónica are lobbying unanimously to withhold essential frequency spectrum from 1&1 in the upcoming frequency auction." Höttges, then, has allies in his efforts to prevent valuable frequencies from falling into 1&1's hands.
If 1&1's assessment is right, its rivals are effectively demanding punishment for a delay one of them caused. This is the school bullies blocking the smaller boy's route to class and then urging teachers to suspend him for playing hooky. Missing out on those frequencies would potentially be a disaster. 1&1 secured licenses for 2GHz and 3.6GHz spectrum during an auction in 2019, but it lacks the sub-1GHz frequencies needed for coverage. Without those, it will need many more sites to cover Germany.
Its rivals have cause to worry about 1&1. New competition usually results in some customer losses, and those would make it even harder for Deutsche Telekom, Telefónica and Vodafone to generate returns on their considerable network investments. 1&1 is also the sole telco that buys equipment not deemed a threat to national security by swathes of the political establishment.
"1&1 is the only mobile network operator in Germany that does not use Huawei technology and does not use Chinese equipment suppliers in any other way," said the operator in its latest release. Pity there are just a handful of sites in operation. With a bigger network footprint, the operator could probably have used this to its commercial advantage.
But its situation proves that disrupting a national telco sector is almost impossible for new entrants, even when they are armed with state-of-the-art technologies. No amount of automation, cloudification and openness will compensate for a lack of spectrum or make up for the cost and hassle of digging fiber trenches and obtaining permits for mobile sites. Huge "barriers to entry" mean countries and their citizens are usually stuck with the infrastructure providers that already exist.
Horror stories

The travails of 1&1, Dish and Rakuten have almost nothing to do with technology choices. Rakuten's executives are probably right to argue their network costs less to run and is more software-controllable than the rest. Their problem is largely that Japanese consumers don't care enough about Rakuten's lower fees to switch networks. Rakuten's pitch has now subtly changed to focus less on price and more on the other Rakuten products available to Rakuten Mobile subscribers. But there has been no discernible impact so far.
Dish's mission in such a vast country is even harder. Its 5G network in the US was reportedly available to less than 30% of the population last October, and Dish is under regulatory obligations to reach 70% coverage by June. It can do this, executives insist, with a footprint of about 15,000 sites. But this would equate to just one site for every 22,000 people, compared with a ratio of about one site per 2,500 people for Rakuten's current 4G and 5G network in Japan.
About $30 billion worth of Dish's money is literally going on thin air – the licensed spectrum it needs to provide services. At its mobile business, it reported an $888 million operating loss last year on about $4.2 billion in sales, after managing a small profit of $127 million on revenues of nearly $5 billion in 2021. End-of-December customer numbers dropped from about 8.5 million to 8 million over this period.
These greenfield tales from different parts of the world are likely to send prospective new entrants fleeing in horror. But for those craving a shake-up, the outlook in developed markets is not all bad. Several national authorities have set airwaves aside for local-area networks that won't be operated by the big telcos. Investment funds are suddenly keen to own and build out networks. Business models are being disaggregated, as well as technologies. There is hope for a more vibrant sector in future. Just don't expect the greenfield misery to end soon.
Related posts:
— Iain Morris, International Editor, Light Reading
PARTNER PERSPECTIVES
- content from our sponsors