Pai's FCC Raises Alarms at Competitive Carriers
SAN FRANCISO -- Incompas 2017 -- The FCC under new chairman Ajit Pai isn't just threatening to roll back Net Neutrality rules but also to give up its authority to resolve interconnection disputes, the chief advocate and general counsel for Incompas said today. Such a move could lead to renewed problems for competitive carriers and content providers trying to reach consumers through incumbent cable and telco networks, Angie Kronenberg said today.
Speaking on a Net Neutrality panel moderating by Incompas CEO Chip Pickering, Kronenberg was one of many voices raising the alarms on the impact of Pai's planned moves to roll back the imposition of Net Neutrality using Title II telecom service regulations. But she went further to say that the current Federal Communications Commission (FCC) will also surrender its role as a backstop to competitive carriers seeking help with interconnection disputes, which could produce a renewal of issues on that front.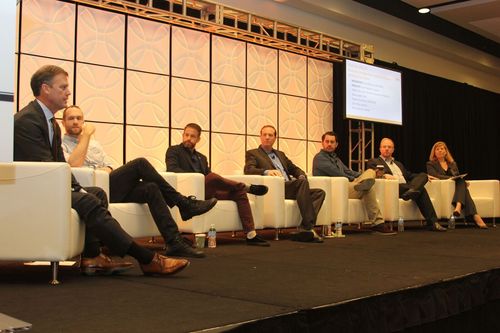 Such disputes were common in the 2013-2015 time frame, when companies such as Level 3 Communications Inc. (NYSE: LVLT) claimed broadband service providers were refusing to upgrade peering connections, and that was creating congestion issues for its customers, such as Netflix Inc. (Nasdaq: NFLX) and other content providers. The broadband ISPs disputed the claims, but the FCC under Chairman Tom Wheeler stepped up as a willing arbitrator, says Kronenberg. (See Net Neutrality Redux? FCC Probes Peering Problems.)
"These were not just commercial disputes, they were real-world conflicts," she said. "Consumers couldn't access content, and it wasn't just Netflix. It was really important that the Wheeler administration said, 'We are the backstop here -- come to us and we will help resolve it.' That gave companies more of an incentive to come to an agreement" and invest in upgrading interconnection facilities to handle the traffic.
This was also a period of time in which Netflix and others also started pushing their content closer to the edge of the network, which was another way of addressing congestion issues.
Kronenberg said the Pai FCC "is preparing to roll back interconnection oversight," surrendering jurisdiction the agency has had since the 1934 Communications Act and predicts that move will lead to renewal of interconnection disputes.
Not surprisingly, the large and diverse set of panelists was singing from the same songbook on Net Neutrality. Executives from Twitter Inc. , Mozilla and broadband access provider Sonic.net Inc. joined Evan Engstrom, executive director of non-profit tech advocacy group Engine, and Matt Fuller, president of the San Francisco Association of Realtors, in decrying the impact of rolling back Net Neutrality on the rate of innovation, the survival of startups, free speech and democracy in general.
Engstrom pointed out the falling costs of supporting Internet applications -- to $1,500 a month in 2010 from $150,000 in 2001 -- spurred explosive growth in startups and innovation. But even in that atmosphere, startups fail, he noted. If Net Neutrality leads to higher costs for startups, as expected, then a higher percentage won't make it -- and maybe won't even try.
"The average startup raises $70,000 from outside investors, so even a tiny increase in costs would have a massive impact on this sector," he said. "If you roll back protections and allow larger companies to purchase faster access or priority access, it will have a huge impact."
Fuller and Dane Jasper, CEO of Sonic, made the argument that people might use the Internet less if the environment is less open. More credibly, Jasper pointed to the ability of incumbent cable companies who control 70% of broadband access to charge tolls to content companies that a smaller operator such as Sonic won't have the leverage to collect. That tilts the playing field in the larger operators' direction.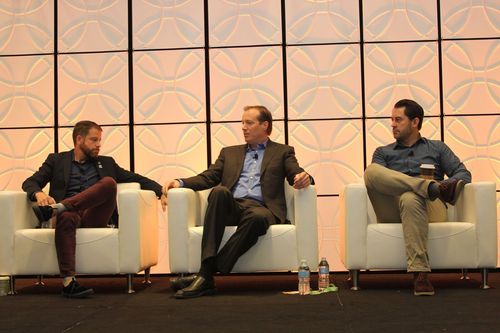 "It ossifies that incumbency -- those dollars can be used to support that incumbent's product, and we won't be able to get similar income," he said.
The entire panel agreed with moderator Pickering that the issue has become unnecessarily politicized in Washington, even as the vast majority of Americans polled -- including in a survey by Bryan Sanders, GOP political consultant and husband to the current president's press secretary -- continue to support Net Neutrality.
---
Want to learn more about the technology and business opportunities and challenges for the cable industry in the commercial services market? Join Light Reading in New York on November 30 for the 11th annual Future of Cable Business Services event. All cable operators and other service providers get in free.
---
And while Congress could, in theory, pass a Net Neutrality law that would maintain the current Title II-based rules, few on the panel thought that would happen in today's environment.
"These issues are so important that we have to stop talking about fantasies," said Tom Tarantino, senior public policy manager for Twitter. "Congress is not passing a clean Net Neutrality bill. They are probably not even passing a budget. We have to live in the world we live in and fight for the one we want."
The best outcome, if Pai proceeds as planned to roll back the rules, will be an immediate and successful legal challenge of that move in court, said Chris Riley, director of public policy for Mozilla. Given that the D.C. Circuit Court approved the Net Neutrality rules passed under Wheeler, that seems likely.
Although, as Kronenberg pointed out, any appeal might be kicked to another court, with a less certain outcome.
— Carol Wilson, Editor-at-Large, Light Reading
PARTNER PERSPECTIVES
- content from our sponsors