Date / Time:

Wednesday, August 2, 2017, 11:00 a.m. EST
Overview: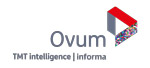 Speakers
Understanding the full experience of women in technology requires starting at the collegiate level (or sooner) and studying the technologies women are involved with, company cultures they're part of and personal experiences of individuals.
During this WiC radio show, we will talk with Nicole Engelbert, the director of Research & Analysis for Ovum Technology and a 23-year telecom industry veteran, about her experiences and perspectives on women in tech. Engelbert covers infrastructure, applications and industries for Ovum, but she is also involved in the research firm's higher education team and has helped colleges and universities globally leverage technology as a strategy for improving recruitment, retention and graduation performance.
She will share her unique insight into the collegiate level, where women pursuing engineering and STEM-related degrees is dwindling. Engelbert will also reveal new, original Ovum research on the topics of artificial intelligence, the Internet of Things, security and augmented reality, as well as discuss what each of those technologies might mean for women in our field. As always, we'll also leave plenty of time to answer all your questions live on the air and chat board.
Sarah Thomas, Director, Women In Comms


Sarah Thomas's love affair with communications began in 2003 when she bought – and bedazzled – her first cellphone, a pink RAZR. She joined the editorial staff at Light Reading in 2010 and has been covering mobile technologies ever since. She got her start covering telecom in 2007 at Telephony, later Connected Planet. Her non-telecom work experience includes a brief foray into public relations at Fleishman-Hillard and a hodge-podge of internships, including at Ingram's (Kansas City's business magazine), American Spa magazine and the tweens' quiz bible, QuizFest, in NYC.
close this window
Nicole Engelbert, Director of Research & Analysis, Technology, Ovum


As Director of Research and Analysis, Nicole Engelbert heads Ovum's Technology team, which covers infrastructure, applications, and industries. She also works as a Principal Analyst in Ovum's Higher Education team with a focus on Student Information Systems (SIS), customer relationship management (CRM) and digital transformation. Nicole has helped colleges and universities globally to leverage technology as a strategy for improving recruitment, retention, and graduation performance. Before joining Ovum, Nicole was Vice President of Professional Services at TestU and the Director of Admissions at Plaza College in New York.
close this window