Intel Inside: Big Bets, Bigger Payouts
Date / Time:
Friday, December 16, 2016, 12:00 p.m. EST
Overview: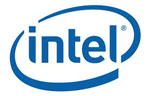 Speakers
Playing it safe can only get you so far. Sometimes the biggest bets have the biggest payouts, and that is true in your career as well. For this radio show, Caroline Chan, general manager of the 5G Infrastructure Division of the Network Platform Group at Intel, will share her own personal story of how she successfully took big bets to build a successful career, as well as offer advice on how you can do the same. We'll cover everything from how to overcome fear and manage risk, how to be prepared for where technology is going in the future and how to structure your career in a way to ensure you keep progressing. Chan, a seasoned telecom veteran and effective risk taker herself, will also leave plenty of time to answer all your questions live on the air.
Sarah Thomas, Director, Women In Comms


Sarah Thomas's love affair with communications began in 2003 when she bought – and bedazzled – her first cellphone, a pink RAZR. She joined the editorial staff at Light Reading in 2010 and has been covering mobile technologies ever since. She got her start covering telecom in 2007 at Telephony, later Connected Planet. Her non-telecom work experience includes a brief foray into public relations at Fleishman-Hillard and a hodge-podge of internships, including at Ingram's (Kansas City's business magazine), American Spa magazine and the tweens' quiz bible, QuizFest, in NYC.
close this window
Caroline Chan, GM, 5G Infrastructure Division, Network Platform Group, Intel


Caroline Chan is General Manager of Intel 5G Infrastructure Division, responsible for driving Intel global network infrastructure strategy and deliverables for 5G. Caroline leads this organization to identify and develop use cases that incorporate IOT, innovation in new wireless technologies, and deployment models like mobile edge computing, alternative spectrums that enabled new service providers and enterprise networks.

Since she joined Intel in 2009, Caroline has worked closely with telecommunication vendors, operators, and application developers; driving strategy and marketing in virtualized RAN, mini Cloud RAN and mobile edge computing. Caroline also represents Intel at industry forums. Her research interests include 5G and HetNet performance. Prior to joining Intel, Caroline was Director of Product Management at Nortel Networks where she managed a portfolio of 3G and 4G wireless infrastructure products.

Caroline was born in Nanjing, China, received her BS EE from the University of Texas at Austin, and her MS EE from University of Massachusetts at Amherst. Outside of her family and work, Caroline is passionate about Texas Longhorn Football.
close this window