Power to the Pipeline: How Sprint's Plugging the Leaks
Date / Time:
Wednesday, November 2, 2016, 1:00 p.m. EST / 10:00 a.m. PST
Overview: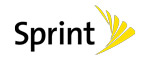 featured speakers
Even when there's a strong pipeline of female talent in the comms industry, it tends to leak all the way to the top. McKinsey & Company says women experience pipeline leakage at three primary points: being unable to enter, being stuck in the middle or being locked out of the top. Each pipeline pain point presents its own challenges, but also opportunities to stop the leak. Wireless operator Sprint is making a conscious effort to improve its own pipeline from new recruits to the C-suite, and it wants the rest of the industry to do the same. In this Women in Comms radio show, WiC Board Member and Sprint Vice President of Enterprise Sales Nelly Pitocco will give us her take on the industry's pipeline challenges. Pitocco, who joined Sprint in May and has spent 20 years in the comms industry, will also offer solutions, share how Sprint is tackling the challenge within its own organization and take your questions live on air.
Nelly Pitocco, Vice President of Enterprise Sales, Sprint


Nelly serves as Vice President, Enterprise Sales for the Central Area at Sprint. In her role Nelly is responsible for B2B sales and business development, supporting enterprise customers with wireless communications solutions and services.

With over 20 years of experience in Professional Sales, Technology and IT Outsourcing, Nelly has successfully led teams supporting a wide range of Fortune 500 customers. She is recognized for her Refuse to Lose approach, sales transformation expertise and passion for customer success.

Prior to joining Sprint, Nelly held executive and management positions at Apollo, AT&T, IBM, and Advantis leading both domestic and global teams responsible for GTM outsourcing sales, account management, operations, customer care, solution and product development.

She has received numerous sales and leadership awards including Top Achiever, Leaders Council, Diamond Club and the 2014 STEM Conference Technology All-Star award.

Nelly holds a B.A. with a concentration in Computer Networking Technologies from DePaul University.
close this window
Sarah Thomas, Director, Women In Comms


Sarah Thomas's love affair with communications began in 2003 when she bought – and bedazzled – her first cellphone, a pink RAZR. She joined the editorial staff at Light Reading in 2010 and has been covering mobile technologies ever since. She got her start covering telecom in 2007 at Telephony, later Connected Planet. Her non-telecom work experience includes a brief foray into public relations at Fleishman-Hillard and a hodge-podge of internships, including at Ingram's (Kansas City's business magazine), American Spa magazine and the tweens' quiz bible, QuizFest, in NYC.
close this window
Jeremy Coward, Community Manager, IoT World News


Jeremy Coward is senior editor and a lead community manager for IoT World News. He specializes in content focusing on connected innovation, specifically concentrating on smart cities, smart homes and keeping the IoT secure. He previously worked in marketing for the UK's National Outsourcing Association, and blogs on literature and politics in his free time.
close this window