Intel Inside: The Company Culture Transformation Equation
Date / Time:
Tuesday, September 13, 2016, 1:00 p.m. ET / 11:00 a.m. PT
Overview:
†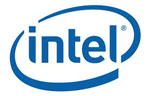 Speakers
Sarah Thomas, Senior Director, Women In Comms

Lynn Comp, Sr. Director, Industry and Sales Enabling (ISE) - Network Platforms Group, Intel Corporation
A vital part of increasing the number of women in comms is transforming the ways companies can support and empower women. While progressive company policies that support both men and women in achieving work-life balance are a step in the right direction, creating a company culture that supports those policies can at times be more challenging.
During this show, we'll talk to Lynn Comp, Senior Director of Industry and Sales Enabling (ISE) in the Network Platforms Group at Intel, about why those challenges exist and how companies can overcome them. She'll provide insight into how Intel has worked to create a culture that supports work-life balance, and provide steps and guidance for other companies wishing to do the same. We will also leave plenty of time to get your questions answered live on the air.
†
Sarah Thomas, Director, Women In Comms


Sarah Thomasís love affair with communications began in 2003 when she bought Ė and bedazzled Ė her first cellphone, a pink RAZR. She joined the editorial staff at Light Reading in 2010 and has been covering mobile technologies ever since. She got her start covering telecom in 2007 at Telephony, later Connected Planet. Her non-telecom work experience includes a brief foray into public relations at Fleishman-Hillard and a hodge-podge of internships, including at Ingramís (Kansas Cityís business magazine), American Spa magazine and the tweensí quiz bible, QuizFest, in NYC.
close this window
Lynn Comp, Sr. Director, Industry and Sales Enabling (ISE) - Network Platforms Group, Intel Corporation


Lynn Comp brings a diversity of experience across multiple digital services touch points, spanning software, datacenter network and communications infrastructure, cellular telephony, and multiple technologies that increase operational automation and efficiency in cloud datacenters.

Currently Compís organization is responsible for customer, communications service provider, and ecosystem partner collaboration to accelerate and simplify the transformation of the network.

Comp holds a Bachelorís Degree in Electrical Engineering from Virginia Tech and a Masterís Degree in Business Administration from University of Phoenix.
close this window