Level 3 & Bridging the Skills Gap
Date / Time:
Thursday, August 4, 2016, 2:00 p.m. New York / 7:00 p.m. London
Overview: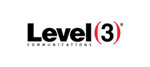 Speakers
Bridging the tech skills gap is a major challenge for service providers and suppliers alike today – and the challenge is two-fold when it comes to increasing the number of women in the comms space. Level 3 Communications has made it a priority to overcome both challenges by implementing several unique programs focused on building the right candidates from within – in addition to filling the funnel by supporting STEM and other education programs. During this radio show, you'll learn about these programs from Mary Beth McGrath, SVP of Global Talent Management at Level 3, and the best ways to bridge your own skills gap so that you are motivated and equipped for change. Plus you'll have the chance to ask Mary Beth your questions live on the air.
Elizabeth Coyne, Women in Comms


Elizabeth Miller Coyne began her career on the small stage of a Western Pennsylvania mall in 1980 in the role of a Jawa next to one of Darth Vader's stunt men during the "Empire Strikes Back" mall tour. Upon her graduation from the University of Pittsburgh with a BA in English Writing, she quickly earned a MA in Creative Writing from Hollins University, and then made the jump to light speed to Carnegie Mellon University's alumni magazine where she covered robots and more robots, and occasionally interviewed movie stars and Hollywood producers.

After a two-year stint in Singapore as editor of a new age healthcare magazine, and reporter for the German Press Agency, she landed in Chicago in the late 90s. There she fell in with a rough crowd of telecom reporters at Telephony Magazine, and an even rougher crowed at The Net Economy where dance-offs were a common amongst the competitive editors who stalked the virtual water cooler.

Fast forward 10 years (sans Tardis), and a successful and exciting career in PR for Connect2 Communications and TM Forum, she is managing editor of Light Reading's New IP community site where she takes on the hottest topic to hit the sector since deregulation – the management and orchestration of IP networks. Most recently she was appointed as a Solar System Ambassador, a program sponsored by the Jet Propulsion Laboratory in Pasadena, Calif., an operating division of the California Institute of Technology (Caltech) and a lead research and development center for the National Aeronautics and Space Administration (NASA). She looks forward to hearing from you.
close this window
Mary Beth McGrath, Senior Vice President Global Talent Management, Level 3 Communications


Mary Beth McGrath is senior vice president of global talent management for Level 3 Communications. In this role, Ms. McGrath is responsible for the development and implementation of global talent strategies and programs, including corporate social responsibility, designed to attract talent and increase leadership and organizational capability. She and her team of talent management professionals enable the business to achieve its strategic objectives and deliver against the goal to be an employer of choice.

Ms. McGrath's team also manages a global training curriculum that offers skill and compliance training to all employees, managers and leaders. To support Level 3's organizational culture and the success and development of all individuals, the team provides a wide range of tools that support change management, career frameworks, employee surveys, performance management, 360 feedback, teambuilding and succession planning.

Prior to joining Level 3, Ms. McGrath held various HR leadership positions at First Data Corporation and PepsiCo.

Ms. McGrath holds a Bachelor of Science degree in finance from the University of Connecticut and an MBA from the University of New Haven.
close this window