CEO to CEO: Jay Samit, CEO, SeaChange
Date / Time:
Wednesday, February 4, 2015, 1:00 PM New York / 6:00 PM London
Overview: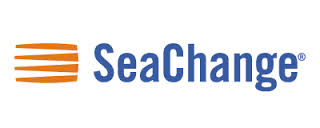 Speakers
Jay Samit, Chief Executive Officer, SeaChange
Join us live for Light Reading's interview with Jay Samit, the newly appointed CEO of publicly traded SeaChange International Inc. With a resume that includes Sony, EMI, Universal, Intel and Microsoft, Samit brings a reputation as an entrepreneur and a disruptor to his new role at the video solutions company. Hear what he has to say about the opportunities in video, as well as the outlook for cable, telco, OTT and mobile service providers.
Jay Samit, Chief Executive Officer, SeaChange

Jay Samit joined SeaChange as CEO in October 2014. Samit was most recently president at ooVoo, a social video chat service with more than 100 million users. He was previously CEO of SocialVibe, a digital advertising technology company powering engagement for some of the world's top brands. Samit held senior executive roles with Sony and EMI, where he spearheaded these companies' digital media efforts. At Universal Studios, Samit built the first million-member social network for college students. Samit is also a serial entrepreneur, helping to innovate some of the first video technology with OoVoo and SocialVibe, as well as launch the first multi-party video communications platform on mobile. Follow @jaysamit.
close this window
Stephen Saunders, Founder & CEO, Light Reading


Steve Saunders is the Founder and CEO of Light Reading, the world's largest, most authoritative, and best qualified community of telecommunications professionals, reaching 350,000 global communications decision-makers every month. Steve founded Light Reading in 2000, after a 12-year career as a technology journalist, working for McGraw-Hill's Data Communications Magazine. Following the explosive success of Light Reading, he launched Heavy Reading (www.heavyreading.com) and Dark Reading (www.darkreading.com). This triptych of online startups covering telecom news, telecom research, and security news, respectively, was acquired by UBM llc in 2005 for $33 million. Steve then took a break from leading Light Reading in 2007, before buying Light Reading and Heavy Reading back from UBM in January 2014. In the intervening years (2008-2013), Steve founded Internet Evolution, a groundbreaking, award-winning, global, online community dedicated to investigating the future of the Internet, and DeusM (www.deusm.com), an integrated marketing services company targeting the fastest-growing segment of the online publishing industry: business social media. In the space of three years DeusM launched nearly 50 custom communities for companies including Dell, IBM, Intel, DuPont, and Bristol Meyers, all based on Steve's vision for a structured system of community publishing, one that creates unprecedented engagement among highly qualified business users. In March 2008, Steve was inducted into Min's Digital Media Hall of Fame. In April 2009, he was named to the No. 2 spot on Folio magazine's Folio 40 ranking of magazine industry influencers and innovators. He was named Min's Marketer of the Year in September 2010. In 2014, Steve was named to the Folio 100, the magazine and media industry's best-known and most prestigious list of innovators, entrepreneurs and market shaker-uppers, in the Dynamic Disrupter category.
close this window