8:50 AM -- Earthquake.

Happened right after 8:00 p.m. Pacific time last night (Oct. 30). Measured 5.6, they say, centered maybe 15 miles northeast of here. Nothing fell off shelves, but there was more rattling than usual, and it seemed to last quite a long time -- 20 seconds, maybe 30.

In other words, enough for a bit of excitement, not enough to worry about damage.

With no major distruptions to telecom services being reported, there isn't much of a Light Reading angle here. But when you're itching to blather about the same thing everyone else is talking about -- well, what's a blog for, if not that?

UPDATE: Look, a picture!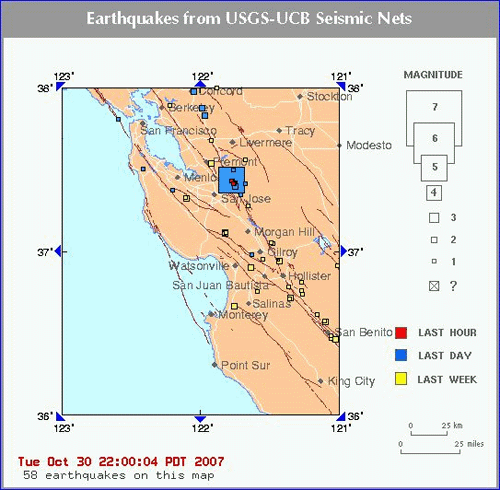 — Craig Matsumoto, West Coast Editor, Light Reading