Comcast Corp. (Nasdaq: CMCSA, CMCSK) and three other major MSOs are marketing and selling wireless services from Verizon Wireless , and some are adding a complementary Wi-Fi strategy that lets cable modem customers stay connected on the go.

In the middle of all this at Comcast is Cathy Avgiris, who was recently promoted to executive vice president and general manager of data and communications services. In addition to heading up Comcast's high-speed Internet and voice products, her new role also has her handling the MSO's new wireless service bundles offered in tandem with Verizon Wireless, as well as Comcast's Wi-Fi strategy.

Avgiris discussed her new, broader role with Light Reading Cable, covering how Comcast and Verizon Wireless are making their new service partnership work, what's on tap for Wi-Fi, an update on Comcast's partnership with Skype Ltd. , and how the MSO will try to put inject some excitement back into its wireline phone product as subscriber growth begins to show signs of flattening out.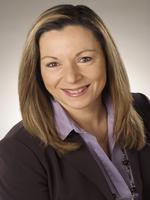 Contents:
Hooking Up With Verizon Wireless
Page 3:
Whipping Up More Wi-Fi
Page 4:
Tuning In Skype
Page 5: Romancing the Phone

— Jeff Baumgartner, Site Editor, Light Reading Cable