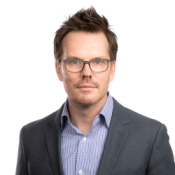 12/15/2005

Comment (0)

12:50 PM -- Here's your publicist -- off his medication.

From this morning's PR pile, a PR pitch that quickly goes out of bounds:


Dear Editor,
Putting your enterprise on Viagra: Network Automation's AutoMate 6.0 automates and jump starts the basic routines that saves an IT Admistrator's time - saving hundreds of mouse clicks and keystrokes daily. Users can simply record a series of actions, and then modify them to include any necessary interaction. A few things it automates: software testing, automatic reporting via email, FTP transfers, job scheduling, event log monitoring, and website monitoring. Automate even allows compiling of tasks into EXE files that can run on multiple PCs and adjust to each machine's settings. I can arrange an interview with a user and the vendor.

Best Regards,
(name withheld)

S&S Public Relations


So I have to ask: Does the network go soft after 3 hours? And how serious is the risk of having a heart attack (besides the one your client's obviously experiencing right about now)?
— Phil Harvey, Nonsensical Medical References Editor,
Light Reading

(0) |