The latest 5G innovation: Even more price increases
The latest 5G innovation: Even more price increases
5G providers tout the potential of services like network slicing and edge computing. In the meantime, they're pursuing a more straightforward monetization strategy: price and fee increases.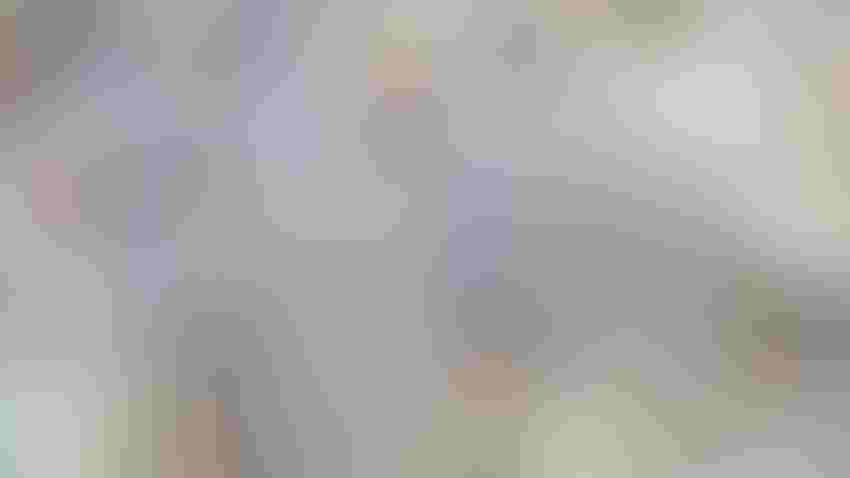 In the early days of 5G, proponents promised the technology would unlock a wide range of new revenue streams for innovative operators to plunder. And in the intervening years, companies like Verizon and AT&T touted the 5G potential around services like network slicing and edge computing.
But today, as T-Mobile, Verizon and AT&T put the finishing touches on their initial 5G network buildouts, they're turning to a much more straightforward 5G monetization strategy: price and fee increases.
As noted by 9to5Mac, both Verizon and AT&T are now increasing the cost of their legacy smartphone pricing plans by around $3 per line per month. "This increase will allow us to continue to deliver the great wireless service you expect," according to AT&T.
Those are just the latest price and fee hikes enacted by the nation's big 5G providers. For example, Verizon is increasing the price on its 5G home broadband service to new customers by $10 per month. Separately, T-Mobile, AT&T and Verizon are reducing their autopay discounts for customers who use credit cards. Even some prepaid providers, like T-Mobile's Metro, are getting into the act.
The moves are necessary, according to some financial analysts.
"Recent administrative rate plan adjustments on older phone plans, a $10 bump to fixed wireless pricing, and the introduction of myPlan (along with comps from last year's price increases) boosted consumer ARPA [average revenue per account] growth to +6.2% in Q2, and it should likely sustain at +4.5% or higher in the 2H of 2023," wrote the financial analysts at Wells Fargo in a note to investors following the release of Verizon's second quarter earnings. "These adjustments should put wireless service revenue growth at ~3.1% for FY'23, well within the range despite continued challenges on the consumer subs front."
Verizon, for its part, has struggled with sluggish customer gains – a situation that hasn't affected other providers like T-Mobile.
Getting real
To be clear, price and fee increases from 5G providers in the US aren't new. The trend started last year amid rising inflation. Further, executives late last year suggested that more price hikes were possible.
But the topic no longer appears to be taboo. "We look for opportunities to alter that value equation back to the customer where they perceive that they're getting a better value and better service and something more and it accretes into the business in terms of us being able to grow ARPUs [average revenues per user]," said AT&T CEO John Stankey this week during his company's second quarter earnings call, according to Seeking Alpha, in response to a question about pricing. "As you can see, our profitability numbers have been really, really strong. And that all comes from managing the complete equation."
Verizon's CFO offered a similar take this week: "We continued to benefit from pricing actions, including a recent change to our Verizon Mobile Protect offering," Tony Skiadas said during Verizon's own second quarter call, according to Seeking Alpha. "We continue to assess opportunities to take targeted pricing actions to better monetize our products and services as we deliver great value for our customers. For example, we recently announced an increase in our FWA [fixed wireless access] bundle pricing for new customers, which we expect will provide service revenue benefits in the second half of the year."
The developments have sparked some responses from competitors. T-Mobile, for example, introduced a "price lock" it said would protect customers from such increases, while Dish Network's Boost Infinite promises its own $25 per month service is "forever."
But the reason 5G providers are increasing prices is because they can. They know their services are considered necessary and that most of their customers will simply pay more for them.
The 5G return
So why bother with 5G? "5G was supposed to offer connectivity products that could be adapted to different device types, verticals and industries, geographies, vehicles, drones," wrote analyst Patrick Lopez, with Core Analysis. "The 5G business case hinges on enterprises, verticals and government adoption and willingness to pay for enhanced connectivity services. By and large, this hasn't happened yet. There are several reasons for this, the main one being that to enable these, a network overall is necessary."
According to Ericsson though, there are indications that operators' massive 5G investment was necessary.
"Looking at the average revenue per user (ARPU) trend ... there are positive signs of stabilization and even growth after a period of decline," the company wrote earlier this year of its global analysis of 5G pricing trends. "This trend shift, starting in the beginning of 2020, is likely the result of consumers gradually migrating to high-value 5G plans."
And 5G technologies like network slicing and private wireless may still develop in the future. "The total addressable market of private wireless is expected to grow significantly, and Verizon is well positioned to capture meaningful share," Verizon CEO Hans Vestberg said this week.
But Sievert, of T-Mobile, said the operator isn't making any bets just yet. "When it becomes something that's bigger ... and really contributes, we don't really know," he said in response to a question about possible revenues from private 5G networks. "And because we didn't know, we made you no promises in our long-range plan on it. But I can tell you this promise, as that market develops, we are beautifully positioned to capture it."
Related posts:

— Mike Dano, Editorial Director, 5G & Mobile Strategies, Light Reading | @mikeddano
Subscribe and receive the latest news from the industry.
Join 62,000+ members. Yes it's completely free.
You May Also Like
---