Ericsson looks to catch Nokia in private wireless
Nokia may have an early-mover advantage, but Ericsson aims to catch up in the enterprise market for private wireless networks.
"Our strategy is to extend our core leadership while expanding into the enterprise space," Ericsson CEO Börje Ekholm wrote recently in a blog on the company's website.
Omdia analyst Pablo Tomasi sees a neck-and-neck race developing.
"Nokia still has a first mover advantage, and that is one of the reasons why it is one of the leading players, if not the leading player in this market," he wrote in response to questions from Light Reading. Omdia and Light Reading are owned by the same parent company, Informa.
"This is a growing market so there is an opportunity for both of them," Tomasi continued, adding that the two companies are similar in terms of the products they offer and their strategic positioning. "Going forward, the two companies will be acquiring a similar number of customers," he said.
Ericsson is already touting progress in its efforts. "In the Enterprise Wireless Solutions business, we have almost doubled sales in Q3 compared with Q3 2021," the company reported in October, without providing specifics.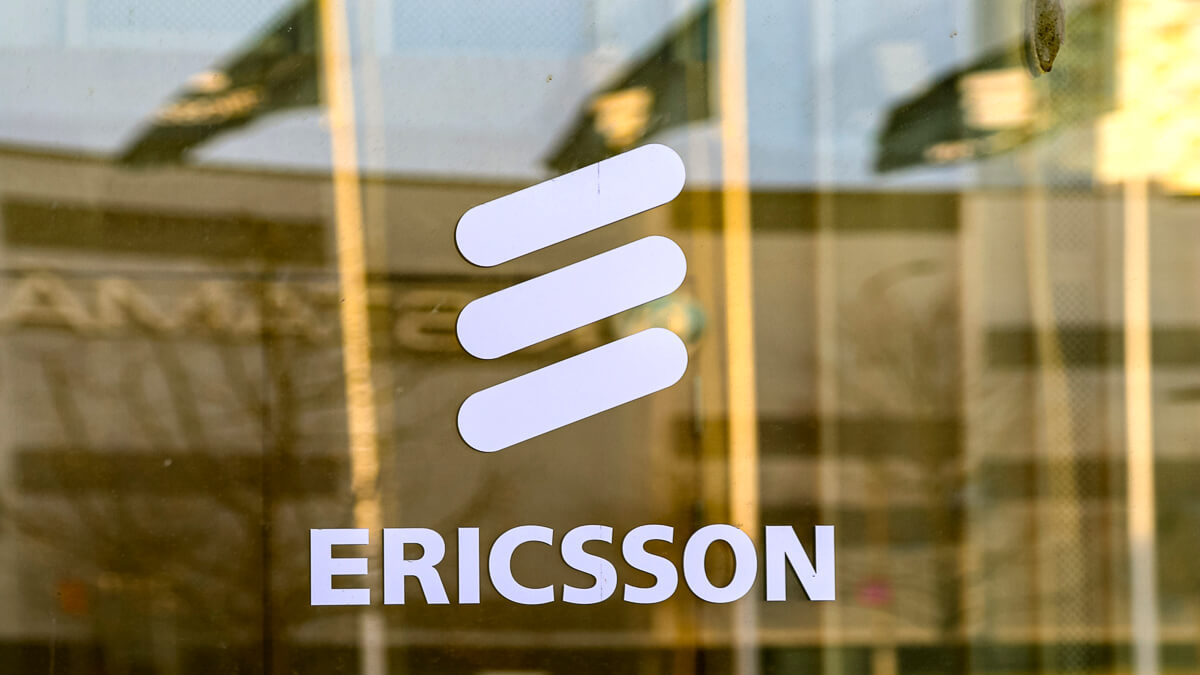 And just this week, Ericsson launched its new NetCloud Private Networks through its new Cradlepoint business.
"An end-to-end private cellular network solution, NetCloud Private Networks leverages existing network infrastructure investments and simplifies the complexities of private cellular network ownership that have hindered broader enterprise adoption," the company explained in a statement to Light Reading.
The goal, according to Ericsson, is to offer enterprise customers a "familiar, Wi-Fi-like experience." It is selling the offering to businesses in logistics and manufacturing as well as to cities, schools, big venues and others.
Recalibration
Two of the world's biggest wireless network equipment vendors, Ericsson and Nokia, have been selling products in the enterprise space for decades. However, private wireless networks are getting more attention because of 5G technology, which promises to give enterprise customers the kind of networking control they enjoy with Wi-Fi today.
Nokia has been loudly discussing its prospects in the enterprise market for years. In 2019, the company said it ran more than 120 private wireless networks across the globe. Today, the number is higher than 515.
Nokia officials estimate that the company commands around 55% market share in private wireless. Ericsson, meanwhile, does not disclose customer numbers, and company officials declined to speculate on its market share.
Nokia has cited figures from Harbor Research showing that the overall opportunity for private wireless networks could span up to 14 million sites worldwide – double the 7 million macro basestations devoted to commercial wireless networks.
According to Omdia's Tomasi, Nokia initially chased the sector with partners and market specialists at a time when big wireless network operators were focused elsewhere. The company later added telecom operators as a critical sales channel.
"Ericsson went the other way around," Tomasi noted, explaining that the vendor initially sold its products through the telco channel, but in 2021 expanded sales through partners and via a direct channel.
"While most business for both vendors will come through their partner channels, they will both continue to sell directly as that option has better margins," Tomasi said.
Omdia forecasts the overall global private wireless networking market among enterprises to reach $7.5 billion by 2027, a figure that includes radio access network (RAN) and core equipment as well as professional and managed services. That's up from $2.6 billion in 2022.
Rough and tumble
The 5G Americas trade association recently released a document intended to guide organizations through the many 5G solutions available from vendors across many industry verticals.
"The promise of private 5G has been driving digitization trends that are laid down for Industry 4.0," said Chris Pearson, president of 5G Americas, in a release. "While the private 5G enterprise ecosystem is still maturing, the technology is unleashing new solutions to meet changing enterprise needs."
Indeed, Nokia and Ericsson are just two of seemingly hundreds of companies chasing the private wireless networking market. Other competitors range from Verizon to Amazon to startups like Expeto.
But Tomasi said both Ericsson and Nokia might have a leg up over their competitors.
"Their competition in private networks is a proxy competition for their mobile network business," he explained. "In other words, private networks can be used as a means to strengthen the relationship that the vendor has with the telco for its mobile network purchasing."
Moving forward
In its response to Light Reading, Ericsson said it now offers customers a wide range of private wireless networking business models, including options that focus on operating expenses or capital expenses.
With its "Ericsson Private 5G," the company said it sells a modular, pre-packaged solution that starts with a base package of services and ranges up to offerings including support services, push-to-talk and video. And with its new "NetCloud Private Networks," Ericsson customers can opt for a subscription-based, pay-as-they-grow model that includes everything from access points to network cores to private SIM cards and SIM management services. NetCloud is offered through 3-year and 5-year contracts.
When Light Reading questioned Nokia about its business models for private wireless, the company simply replied that it supports "all."
That strategy seems to be working. In October, the company reported that its overall Enterprise unit, which includes private wireless networking sales, grew 22% year over year.
"Private wireless continued to grow strongly double-digit," the company wrote, without providing details.
Related posts:

— Mike Dano, Editorial Director, 5G & Mobile Strategies, Light Reading | @mikeddano
PARTNER PERSPECTIVES
- content from our sponsors