11:15 AM -- From WSB TV (Action News, of course) in Atlanta comes this story about the gigawatt power of prayer, dateline Daphne, Alabama:


Worried about the safety of her family during a stormy Memorial Day trip to the beach, Clara Jean Brown stood in her kitchen and prayed for their safe return as a strong thunderstorm rumbled through Baldwin County, Alabama.

But while she prayed, lightning suddenly exploded, blowing through the linoleum and leaving a blackened area on the concrete. Brown wound up on the floor, dazed and disoriented by the blast but otherwise uninjured.

She said 'Amen' and the room was engulfed in a huge ball of fire...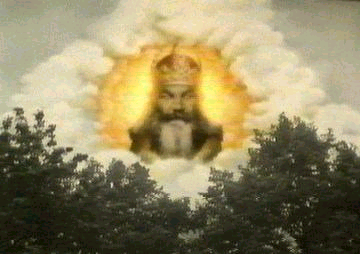 — Larry, Attack Monkey, Light Reading