MUMBAI -- Mobile Broadband Summit 2010 -- With a successful day's event in New Delhi under its belt, the Light Reading events team, complete with Heavy Reading and Pyramid Research analysts, headed south to Mumbai. (See Photos From Our Mobile Broadband Summit, I, Photos From Our Mobile Broadband Summit, II, WiMax, 3G to Dominate India's Broadband Future, and Full House in New Delhi.)

Along with the monsoon rains, the event welcomed Reliance Communications Ltd. president Nilanjan Mukherjee and more than 140 attendees to our Bombay mix. (See India's 3G Players Ready for Swift Launch.)

Our photographer was there too... Click on the photo below to launch the event's slideshow.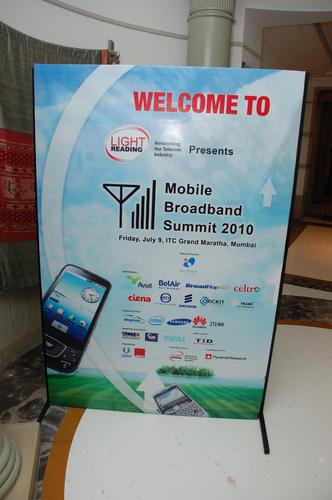 All photos by Sunil Parab, but society is to blame for the captions.

— Ray Le Maistre, International Managing Editor, Light Reading