NEW DELHI -- Mobile Broadband Summit 2010 -- Operators from India's mobile sector turned out in force this week at the Le Meridien hotel in New Delhi as speakers and attendees at the Mobile Broadband Summit. (See WiMax, 3G to Dominate India's Broadband Future, Alvarion to Support TD-LTE, and Full House in New Delhi.)

Our first set of pictures featured turns by some of the most influential individuals in the Indian telecom market. (See Photos From Our Mobile Broadband Summit, I.)

This time, we catch up with the other service provider executives, and some of the vendor contributors, who shared their thoughts and experiences with the near 200-strong crowd.

Click on the photo below to launch the event's slideshow.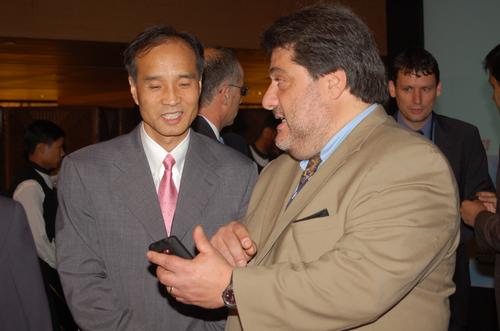 All photos by Sunil Parab, but he can't be held responsible for any of the dodgy captions.

— Ray Le Maistre, International Managing Editor, Light Reading