4/5/2018

Comment (0)

Mr. Bahadir is the owner of a niche air-conditioner establishment in Istanbul. As usual, he arrived at his store early on morning to begin a long day of business.
Seeing no sign of a single customer that morning, Mr. Bahadir decided to sit at his desk to browse YouTube for the highlights of football matches of his favorite team. With 2 Mbit/s ADSL, this provided an inadequate as well as an ultimately unimpressive viewing experience. The network connections provided by his carrier were simply too slow to match his enthusiasm.
Mr. Bahadir often felt compelled to murmur a colorful battering of frustration fueled cursing slurs as he turned off the Wi-Fi, opting instead to switch to the 4G network on his phone. However, he invariably discovered that 3G (not 4G) and average signal quality still left him feeling unsatisfied. As mounting tension and his annoyance grew, his morning wish for a pleasant day quickly vanished like that of soap bubbles.
Sadly, this was an ongoing grievance and Mr. Bahadir had already submitted multiple complaints against the carrier for poor or no network services. Although the street-side store was located in a small town, an intermittent weak 4G signal was only achievable in the doorway, but customers found that this rapidly diminished deeper inside the store.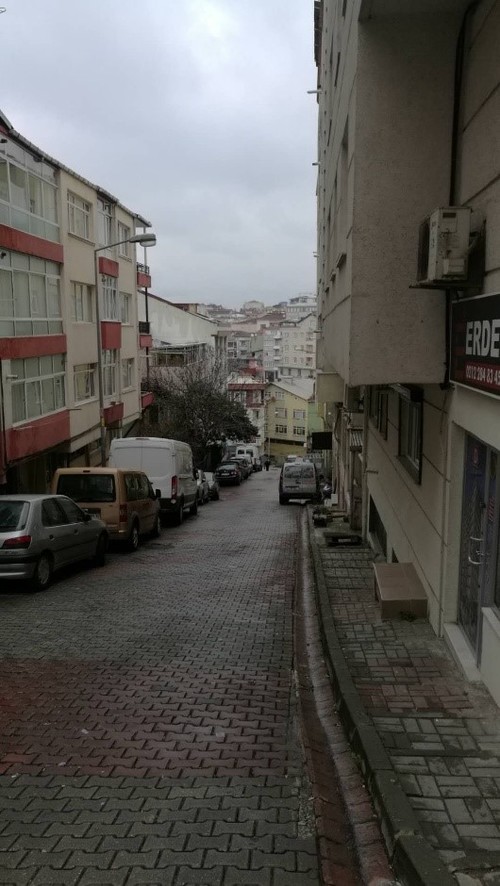 With a quick expounding of his discontent, expecting little or no any good solutions, Mr. Bahadir was surprised to learn that a support team had been dispatched to his place of business.
Mr. Bahadir didn't know what to expect, but he still agreed to wait. Half an hour later, two smartly attired staff members entered the store, carrying a mysterious small white box.
He had no idea at all as to the purpose of the white box, except for its appearance that closely resembles that of a home router. What drew his attention was the striking petal-shaped logo imprinted in the middle of the box, which was somehow quite familiar. He was still wondering what the device contained, and at this point his mind began imagining what the box could possibly achieve. Vodafone staff members carefully examined the layout of the store, and without any hesitation placed the white box on the floor next to the glass door and plugged it into the nearest available power socket.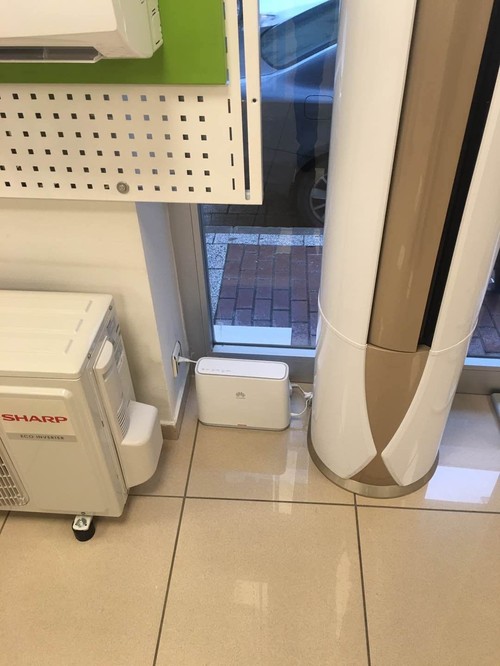 Filled with a lingering air of skepticism and disbelief, he begrudgingly took out his phone, adamant to prove that this tiny white box was incapable of solving his dilemma so easily. Having an air of skepticism, he took out of his phone; from the bottom of his heart, he still was not sure whether the white box could solve his problem so easily.
A tense few moments was quickly met with a big surprise, he noticed that his phone's 4G signal bar was at full capacity.
Walking several meters back and forth deeper and deeper into the store, Mr. Bahadir still received excellent signal quality. Arriving at his desk, he was delighted to see no difference in 4G signals. He quickly navigated to YouTube, which instantaneously loaded an HD quality video. Determined to inspect every application he then decided to start a game, which also offered a pleasing experience. Mr. Bahadir was giddily speechless, his immense elation was evidenced by his beaming smile that hung from ear to ear.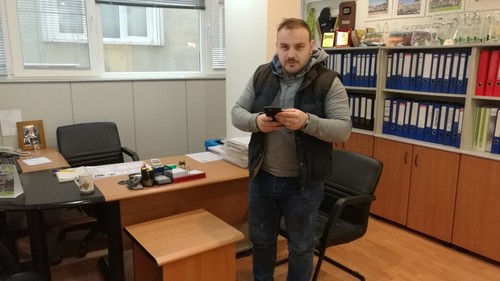 Mr. Bahadir began to show strong interest in the mysterious white box. "What were you just installing with that white box?" he asked. "Sir, this is an indoor base station product launched by Huawei. Its name is LampSite Libero. It can be used to provide indoor 4G signals. It can be directly placed near a window. Now, you see, there is a very good 4G signal throughout your entire store." smilingly, replied the Vodafone staff.
Still brimming with glee and fascination, Mr. Bahadir thought for a while and then asked in an eager tone. "How much was this white box? I'd like to have another one in my house, too. Can I go to your service center and buy one?"
"Absolutely, Sir." answered the Vodafone staff. "This product is currently in full trial stage. I'm sure you will be soon able to buy one in our service center."
"We'd like to congratulate you, as well! In fact, you are the world's first user of this product. As a souvenir and gesture of goodwill, we are happy to give you this LampSite Libero completely free of charge, we will give you this LampSite Libero."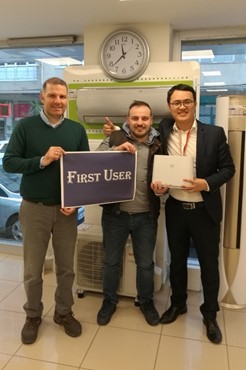 The world's first official user of LampSite Libero was witnessed by two Vodafone staff members in Istanbul, Turkey. Huawei's next-generation of LTE self-backhaul integrated LampSite Libero micro base stations targeted for indoor small- and medium-sized indoor coverage has been successfully deployed.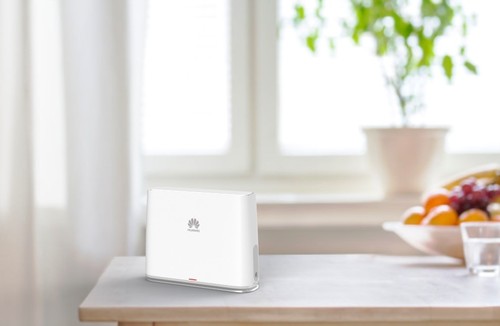 LampSite Libero is an indoor integrated small cell product featuring LTE self-backhaul. It provides a cost-effective, handy indoor LTE coverage solution.
LampSite Libero supports household AC power supply. It can be placed near windows to relay outdoor macro LTE signals to indoor areas, helping realize in-depth LTE indoor coverage.