New technologies have been rapidly developing, including AI, cloud computing, big data, 5G, etc. This has placed significant revenue pressures on carriers, due to increasing market competition. In response, carriers need to develop more new services and enhance the service experience through digital transformation to boost revenue.
Building a DC-centric cloud network is critical to this transformation, since DC infrastructure is the foundation of cloud networks. However, there are several challenges in this process, such as the lack of systematic planning, passive response, and ineffective investment. Therefore, a systematic planning methodology and specific DC target architecture are essential to cope with business uncertainties and enhance service experience.
Benefiting from our expertise in networks and DC construction & operation, Huawei has developed a planning methodology and target architecture to help carriers build ultra-fast, scalable, and green DCs.
DC 2025 Target Architecture and Evaluation Metrics
The goal of DC 2025 is to define the target architecture and evaluation metrics through the DC planning methodology, so as to achieve the transformation from passive response to proactive planning and from unsystematic planning to systematic planning. In response to business and technology development, a typical DC-centric cloud topology is divided into three layers—core, regional, and edge. At the same time, some carriers are developing colocation data center and cloud businesses. As such, DC 2025 proposes the following target architecture.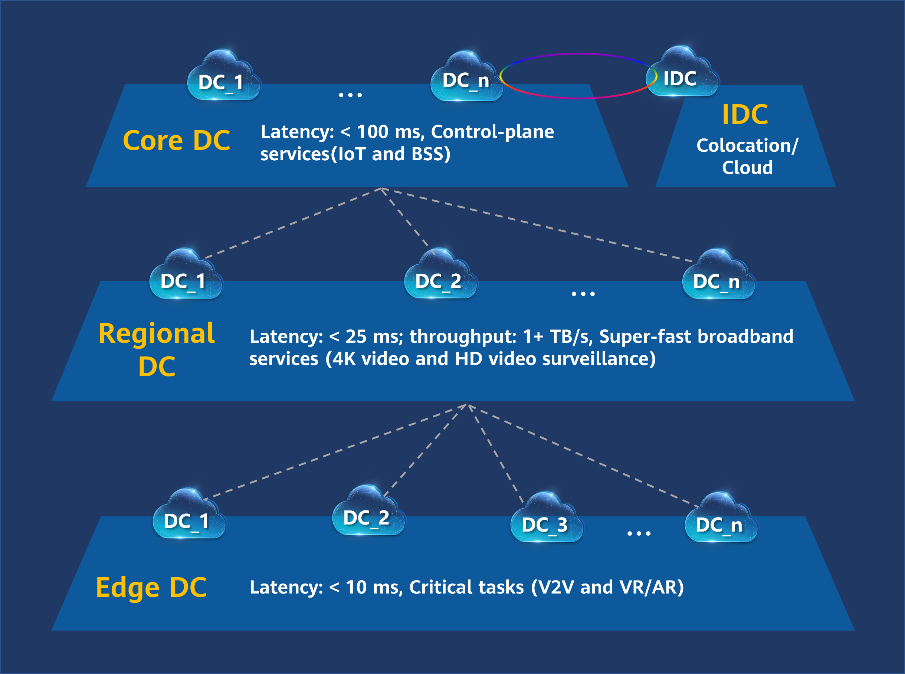 Huawei has built and operated over 1000 medium and large DC projects. Based on this wealth of experience and our insight into industry trends, Huawei has identified five key evaluation metrics for future DC construction, fast rollout, scalability, energy efficiency, intelligence, and always online. Different weights of these metrics are defined to meet varying business requirements.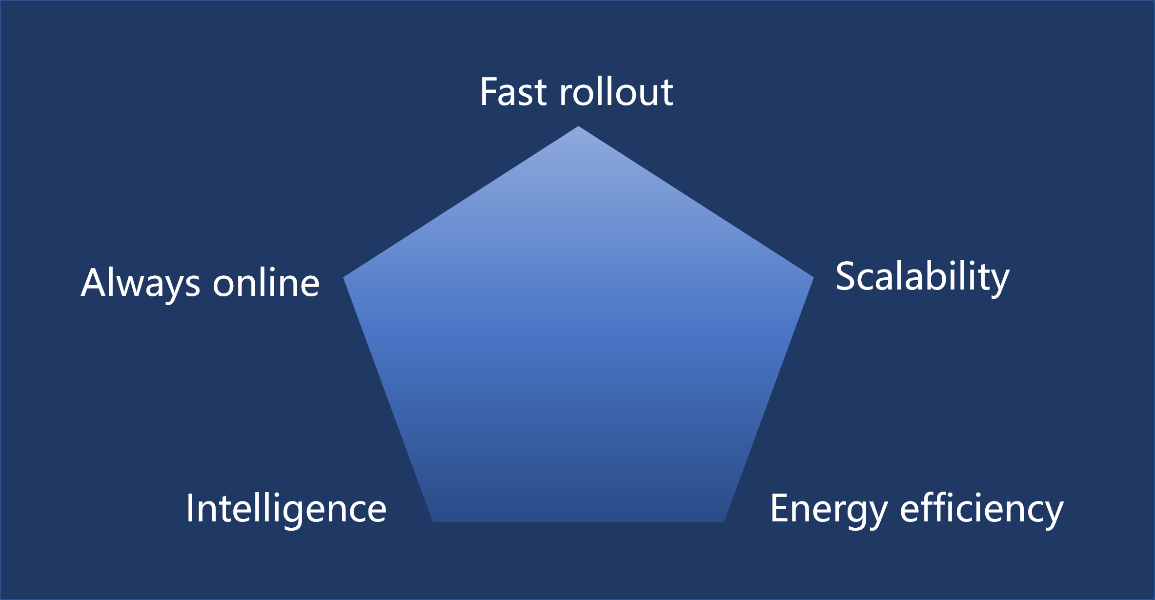 Ultra-fast, Scalable, and Green Construction Solution
By integrating prefabrication technology from the construction industry with modular DC technology, Huawei launched an innovative prefabricated modular construction solution. The solution incorporates the appearance, quality, and experience of prefabricated buildings with the flexibility, efficiency, and intelligence of modular DCs. A prefabricated modular DC with customized design is similar to a conventional high-quality building, with a lifespan up to 50 years.
Standard modules (such as cooling, power, IT, and CT) are prefabricated separately based on the different functions they serve in a DC. The modules can be flexibly combined to meet design specifications and customer requirements.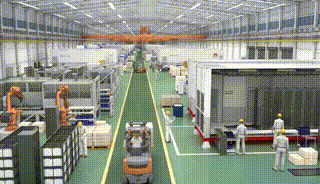 First, prefabricate modules in a factory;
Second, commission before delivery;
Third, hoist and assemble onsite just like building blocks;
Finally, deploy a DC of scalable floors (1-5 floors). The solution allows data centers to be deployed in phases and expanded seamlessly based on service growth.
The prefabricated modular solution owns many advantages thanks to its simplified architecture.
Assume that a DC needs to deploy 1000 racks on five floors. Traditionally, the customer will need to construct the entire building, even though the infrastructure can be deployed in several phases. Instead, in the prefabricated modular solution, the DC can be constructed floor-by-floor in five phases.
The advantages of the solution include:
Ultra-fast: It only takes nine months to deploy 1000 racks. The solution halves the time to market (TTM) and speeds up return on investment (ROI) by two years.
Scalable: Customers can expand DC capacity as business grows. The solution requires about 40% less initial investment, maximizes ROI, and improves cash flow.
Green: The solution reduces construction waste and water consumption by 80%, which is eco-friendly. The AI-based energy efficiency optimization saves energy via reducing power usage effectiveness (PUE) by 8 to 15%.
This content is sponsored by Huawei.