Failure. It has a negative connotation, no matter what the context. And while some would argue that failure creates an opportunity for positive change, it also has a very real effect on the bottom line. In order to avoid or prevent failure, we must first understand why failure is not absolute.
Life experience shapes how each of us sees things, how we interpret them, what we expect from ourselves and what we expect from others. And those interpretations and expectations are applied to every aspect of our daily lives, including the mobile services that keep us connected.
In the context of cellular service, dropped calls or undelivered text messages are little more than a nuisance. They've been a part of our lives for as long as we can remember so we have normalized them and developed strategies to deal with them. Although frustrating, the consequences from these kinds of failures are negligible and don't present enough of a problem to spend time or money fixing them.
Network and service providers agree – when it comes to traditional services, investing in zero failure does not produce enough ROI to justify the expense. It would have little impact on churn and would not offer sufficient value to attract new customers.
But should failure occur on a network where new 5G-enabled, mission-critical services are in play, the stakes will be much higher. Self-driving cars, remote surgery or automated manufacturing facilities require fail-proof operation to prevent supply chain disruption, financial loss, or even loss of life. Unlike dropped calls, failures such as these will not be tolerated or forgiven and trust will undoubtably be lost and difficult, if not impossible to recover.
Identifying the point of failure or cause of performance issues is critical for preventing catastrophic outcomes in high-risk use cases. But today's complex network architectures make this hard to do -- they are highly interconnected and involve many vendors. Having unbridled access to the entire service path will allow vendors to identify where the failure occurred, take ownership and therefore, resolve it.
So, what role should end users play in preventing or resolving high-risk failures? None. Should failure occur, end users won't have any control over the issue or its consequences. In fact, in many scenarios, end users won't be using a smart device or be aware that 5G is involved at all. This makes service providers and their ecosystem of vendors undoubtably responsible for resolving issues, if not preventing them from occurring in the first place.
Prevention is key to establishing trust between operators, vendors and customers. And as the ultimate barometer for customer satisfaction, earning and maintaining trust should, in practice, be the ultimate goal. This is easier said than done, however.
For more than a decade, visibility, a product of monitoring and service assurance solutions, has played an integral role in earning and maintaining trust. Without visibility, operators would have been unable to identify issues or improve performance. But with the advent of 5G, visibility falls short.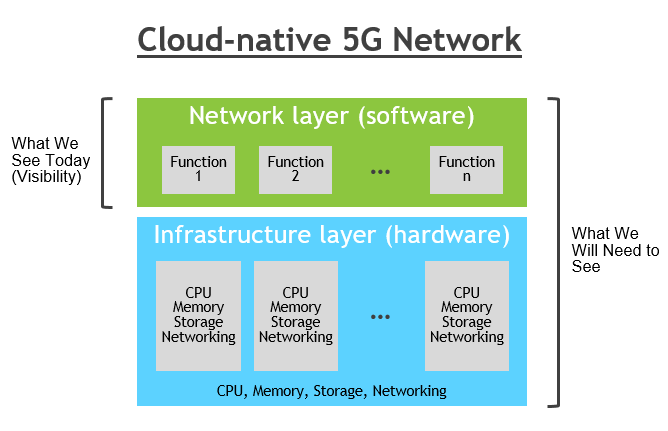 There are several reasons for this. Firstly, today's assurance solutions are one-dimensional and unable to see across, and within, the entire network. Visibility will be limited, and issues will unknowingly propagate in blind spots. Secondly, legacy solutions cannot identify or contextualize why a failure happened or where it originated. This intel is essential for enabling operators to derive actionable conclusions and for creating a path towards automation, a critical capability for 5G-enabled use cases. As a result, 5G networks will require more than what today's monitoring and assurance solutions can provide; zero failure requires more than just visibility.
Tomorrow's monitoring and assurance solutions carry the burden of bringing complete clarity to what is a very complex picture. Earning trust will be the ultimate prize.
Empirix is the leader in end-to-end test automation and network and service performance monitoring, assurance and analytics. Our solutions empower development, QA, performance, operations, and quality teams to quickly identify service-impacting issues, and their true root cause, within, and across, networks, services, devices and applications.
Visit www.empirix.com to learn more about KLERITY, a solution framework for 5G and IoT monitoring, assurance and analytics that is cloud-native, open, and flexible, by design, with the lowest TCO.
This content is sponsored by Empirix.