5G is off to a strong start around the world with high consumer take-up and wide availability of attractive smartphones, says Chen Sihan, head of GSMA Greater China.
She told the Leading in 5G event that the worldwide 5G customer base now totalled more than 500 million, with consumers enthusiastically embracing the new technology.
A global GSMA survey of consumers in 20 markets found that about two-thirds of users who had adopted 5G were satisfied with their experience, she said.
"Smart phone users who upgrade to 5G networks tend to use more mobile devices to consume digital content," the survey found.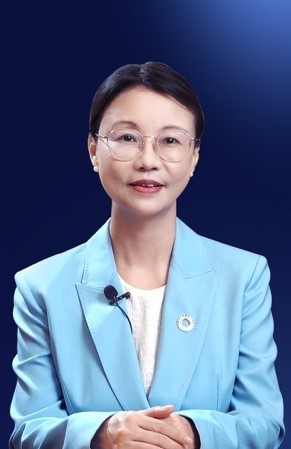 The survey had found 5G customers were using mobile games, music streaming and online video much more intensively than 4G users.
In South Korea, 41% of 5G users play games every day, and more than 40% of them pay for games. Like music and video streaming, game subscription models are emerging, providing operators with new opportunities.
Chen said the new technology, which debuted in South Korea in April 2019, has a strong global development momentum, with already close to 200 commercial networks launched worldwide.
"Operators are striving to increase the penetration rate and utilization rate of 5G, and gradually strengthen the stickiness of users, and at the same time they are actively seeking new growth opportunities through a series of value-added services."
By the end of the second quarter, 5G penetration rates in South Korea and China exceeded 20%, with 5G accounting for 26% of total mobile connections in China and 23% in South Korea.
It is estimated that the total number of 5G connections in the world will reach 1.8 billion by 2025. Chen said.
One emerging 5G area with huge potential was the combination with cloud, and in particular cloud XR, Chen said.
"With the widespread introduction of 5G, through large-scale integration with the cloud, XR games will gradually change from their current status of high-cost and low penetration rate and become the mainstream," Chen said.
"The characteristics of the 5G network, such as low latency and high bandwidth, will increase the resolution of XR with an appropriate frame rate to achieve visual effects such as 4k and 8k."
Chen said cloud XR was not just limited to games, but could also be applied across the entire society, including industry, education, medical care, health, and the smart home.
Operators should work together to ensure that XR products and services could interoperate with all operators without any walled gardens.
She said 5G had been strongly supported by handset manufacturers.
This was especially true in China, where the vibrant handset market was continually driving prices down, with the most affordable smartphones now available for less than 1,000 yuan.
Handset brands were continually innovating and introducing new models, she said. Of the 20 most popular models launched by handset brands in the second quarter of 2021, nearly 70% of them were 5G.
Register to view the full presentation: 5G for Consumers – Who's Leading the Race?
This content is sponsored by C114.