Amdocs has quietly torn up its Mycom OSI takeover plans
The holiday season is famously a good time for burying bad or problematic news, and the collapse of a takeover involving Amdocs, a telco software powerhouse, and Mycom OSI, a smallish UK developer, escaped attention in December like a belch at a Christmas bash. Amdocs had announced the deal in May, agreeing to pay as much as $188 million for the service assurance specialist (try saying that fast after a few eggnogs). Some degree of mystery surrounds the deal's demise.
The Amdocs explanation, provided during a Q&A with analysts on December 13, is that UK competition authorities were taking too long to issue approvals. Anthony Goonetilleke, Amdocs' group president of technology and head of strategy, said "we have a list of other stuff that we're looking at, and we just wanted to get it over with and not mess around with it because the market is not waiting." Amdocs, he continued, is now developing its own next-generation OSS [operational support systems] suite. In the meantime, it is providing service assurance through partners.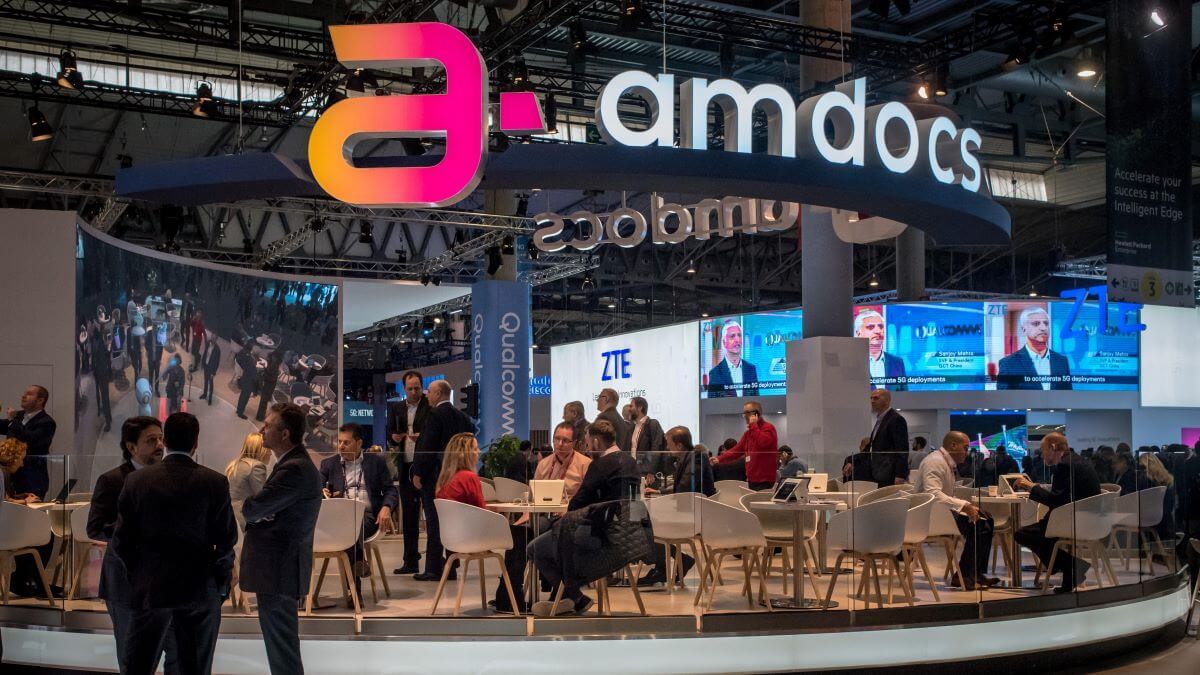 All of which prompts head-scratching. James Crawshaw, a principal analyst with Omdia (a sister company to Light Reading) is evidently perplexed on the topic of approvals. "It does seem odd that UK regulatory approval would take such a long time for such a small deal," he said via email. "It is not as if Mycom is an important strategic company for the UK." Indeed, the sale of critical infrastructure this is not.
Change of heart

But for Amdocs to walk away seems just as odd if Mycom OSI had something it genuinely cherished. The rationale in May was that Mycom OSI would plug the service assurance gap in the Amdocs portfolio. It appeared to be under pressure because several of its big OSS rivals had already made similar acquisitions – Oracle buying Fedoros in late 2021, Ericsson snapping up CENX in 2018 and Ciena acquiring Centina the same year.
Lacking a service assurance product of its own, Amdocs has been relying on a partnership with Teoco to address customer needs. But service assurance is increasingly being combined with orchestration and integrating them is much easier if they are "under one roof," Crawshaw told Light Reading last year. Whatever Goonetilleke had to say about UK approvals, his other remarks to analysts suggest Amdocs had a change of heart about Mycom OSI, and they even raise the possibility of an Amdocs bid for Teoco or another service assurance player.
Table 1: Amdocs' headline numbers ($ thousands)

2017
2018
2019
2020
2021
2022
Revenues
3,867,155
3,974,837
4,086,669
4,169,039
4,288,640
4,576,697
Revenue growth
N/A
3%
3%
2%
3%
7%
Operating income
517,333
428,307
569,746
594,758
598,693
664,797
Operating income growth
N/A
-17%
33%
4%
1%
11%
Operating margin
13%
11%
14%
14%
14%
15%
Headcount
24,237
24,381
24,516
25,875
27,176
31,000
(Source: Amdocs)
"By the way, we're working with partners today to do the assurance stuff," he said on the mid-December company call. "And even some of that stuff, we had to kind of like rethink what we're doing while all this is happening, and we're like enough is enough."
The deal's collapse would seem to leave Mycom OSI in a difficult position. It would naturally have banked on completing the transaction, and it seems unlikely to have anticipated any regulatory hold-ups. Moreover, it had already lost a key partner when Oracle bought Fedoros. Just as Amdocs has teamed up with Teoco, so Oracle had been relying on Mycom OSI for service assurance before the Fedoros deal. Light Reading sought comment via LinkedIn from Andrew Coll, Mycom OSI's CEO, but did not receive a response.
A time of cuts

It has not been the most auspicious start to a year by Amdocs, which is reportedly set to cut about 700 jobs from a workforce of around 31,000 employees. "Amdocs is a robust company, with sustained growth and a strong outlook for the future," it said in remarks sent to numerous media. "However, out of responsibility and alertness to what is happening in the world, we are required to take actions to maximize our flexibility and efficiency to do so cautiously and moderately, including reducing the global workforce by a rate of approximately 2% to 3% globally."
---
Want to know more about 5G? Check out our dedicated 5G content channel here on Light Reading.
---
Headcount has soared in recent years as Amdocs has hoovered up numerous OSS specialists. Since 2016, it has gained more than 8,200 employees, and yet its operating margin has risen from 13% to 15% over this period. While many other technology companies have taken a recent battering on stock markets, Amdocs' share price has risen 22% on the Nasdaq in the last year. And it published an upbeat forecast for 2023 as recently as November, guiding for sales growth of 8% (at the midpoint of its range).
Only 0.6% of that growth was expected to come from Mycom OSI, said Amdocs in November. That seems to indicate the deal was still on just a few weeks ago, with Amdocs sounding confident it would own Mycom OSI by the end of 2022. The plot thickens.
Related posts:
— Iain Morris, International Editor, Light Reading
EDUCATIONAL RESOURCES


UPCOMING LIVE EVENTS
June 6-8, 2023, Digital Symposium
June 21, 2023, Digital Symposium
December 6-7, 2023, New York City
All Upcoming Live Events
PARTNER PERSPECTIVES
- content from our sponsors