Taking a page from the mobile playbook that could end up drawing fire and brimstone from network neutrality advocates, some cable operators and other wireline ISPs are gearing up to introduce so-called "zero-rating" policies that exempt some OTT video services from monthly usage-based data policies.
That's according to Mark Trudeau, CEO and founder of OpenVault LLC , a company that specializes in the collection and analysis of household-level broadband usage data, as well as backend systems for usage-based billing (UBB) policies in use by various cable operators.
"We are in talks with [wireline broadband] operators around the idea" of zero-rating policies, Trudeau said. "Operators are getting bombarded with traffic, and it's traffic being generated because of new adoption of streaming services."
In those scenarios, it's possible that a wireline ISP with a data usage policy could form a partnership with, for example, a company like Netflix Inc. (Nasdaq: NFLX) that would not count in-home streaming of that service toward a customer's monthly usage quota.
Trudeau said ISPs, including cable operators, are giving so-called zero-rating policies a closer look as they seek ways to market and differentiate their services beyond just pricing and speed tiers. They are also zeroing in as it becomes clear that 5G will be used as an in-home broadband service alternative that can threaten cable's market dominance. (See Will 5G Be a Cord-Cutter's Dream? and T-Mobile: 5G Lets Us Take Broadband Across America.)
"We've already done some deployments," he said. "It hasn't been promoted yet to the public so much... But we've worked out all of the technology side of it to be able to accommodate that."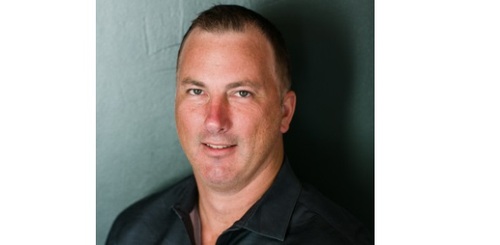 The next step, he predicts, will be a wireline ISP formally launching and promoting zero-rating as a way to differentiate the service.
"It's not right around the corner, but I'd say within a few months there's a very good chance that you'll see that," he said.
OpenVault isn't naming the ISPs that are considering commercial deployments, but a mix of MSOs of various sizes use the company's cloud-based platform to collect and analyze broadband usage data, though not all of them use OpenVault for user-based billing policies. Examples of known OpenVault customers include WideOpenWest Holdings LLC (WOW) , Service Electric Cable TV, Blue Ridge Communications, Shentel, Vyve Broadband , Atlantic Broadband , Vodafone Germany and Cablenet in Cyprus.
Though zero-rating policies don't necessarily provide preference from a performance standpoint, a rollout that exempts the traffic of some OTT services from monthly data caps will still likely attract ire from network neutrality advocates.
The Federal Communications Commission (FCC) , whose controversial vote to roll back network neutrality rules took effect in June, has already given its blessing to zero-rating policies. In February 2017, the FCC ended its investigation into the practice in the belief that zero-rating policies used by mobile carriers such as Verizon Communications Inc. (NYSE: VZ), AT&T Inc. (NYSE: T) and T-Mobile US Inc. have boosted competition in that market. (See States Challenge FCC 'Internet Freedom' Order, FCC Nixes Net Neutrality Rules on June 11 and T-Mobile Goes OTT With Free Video Streaming.)
A move by some cable operators to adopt zero-rating policies could create a new opportunity for OpenVault's cloud-based platform, which has been primarily focused on cable operators and their widely deployed DOCSIS networks. That system provides a set of commands that directs CMTSs to point data to OpenVault's system in the cloud, where it is processed and put into a database for analysis.
While some MSOs are using that system for setting metered, monthly data usage policies and knowing where to set those limits so only a small percentage of their customer base is affected, others are also using it to identify hot spots on the network, determine where the heaviest data users are concentrated and predict usage trends.
Household data usage still climbing
OpenVault also released a study based on data collected in Q2 2018 finding that data usage per home reached 226.4 gigabytes, up 31.3% from 172.4 GB in the year-ago period. Consumers identified as Power Users (because they gobble up more than 1 terabyte of data per month) now represent 2.5% of the market, compared to 1.2% a year earlier. (See Household Data Consumption Still Accelerating, OpenVault Says .)
OpenVault's data also found that usage in homes without UBB policies is roughly 12% higher than in homes that get service from an ISP with monthly data policies.
Trudeau said OpenVault is looking to expand its presence in Europe as OTT services continue to gain more consumer traction, helped in part by Netflix's aggressive move into that region.
"We believe that Europe is very much a greenfield and an exciting opportunity for us as we see usage continue to grow," he said.
— Jeff Baumgartner, Senior Editor, Light Reading