NFV & SDN Are Generating Profit$, Claims Netcracker
LONDON -- OSS in the Era of SDN & NFV -- Some operators are now making money on the back of SDN and NFV deployments, and the ones that have achieved that fiscal goal are the service providers more focused on business strategies than on technology, according to Netcracker's Ari Banerjee.
The vice president of strategy at Netcracker Technology Corp. , the NEC-owned software specialist, made the case in a keynote speech here this week, and in a later interview, that companies adopting a business-focused, top-down services-based approach are finding success and profits in the virtualization space by getting services to market faster and automating more of their internal processes. Netcracker is working with many of these larger operators on their back-office strategies and their transition to a DevOps approach, Banerjee said, and these are beginning to pay off.
Some of the stats he cited were results from unnamed companies, but Netcracker can also name-check successful deployments, including those at Colt Technology Services Group Ltd , Deutsche Telekom AG (NYSE: DT) and Telefónica .
In his keynote, Banerjee referenced a large multinational operator that transformed its enterprise business, serving 30,000 medium-to-large businesses in the European market and 40 other countries.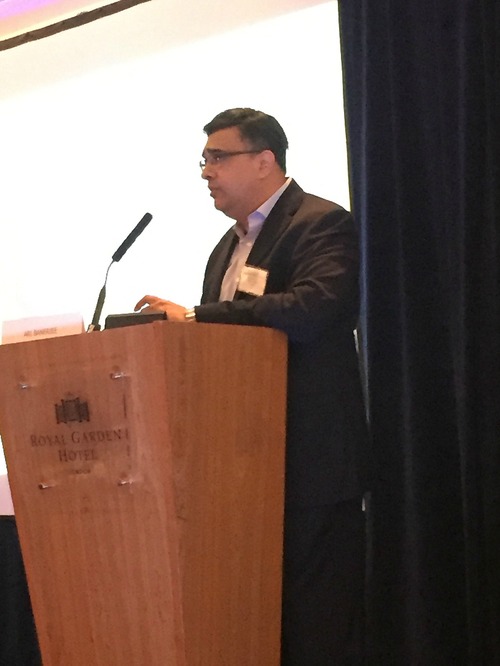 "They wanted to move full scale into an SDN-NFV environment, virtualize all of those functions, use network-as-a-service, [and] layer connectivity services with value-added services and other enterprise services to provide a better offering, a better bundle of services to their end-users," he said. "The first phase went live in 12 weeks… and they started making money from the 13th week."
As part of that, the operator reduced its time-to-revenue generation by six months, and was able to deliver new services in two to four weeks, with a 70% reduction in onboarding time for virtual network functions, Banerjee claimed.
The key thing, he added, was that this operator was seeing over-the-top players eating into its business revenues and decided to act very quickly. "Could they wait for open source? Not so much," he commented. "They went ahead and did something because you have to move at the speed of business."
In general, Banerjee said in an interview, the companies Netcracker counts as success stories are those that have a top-down commitment from management to make significant changes focused on driving business revenues.
"If it's not business focused, if it does not have C-Level blessings, if it's not board-approved, it's not going anywhere," he said. "It is just a matter of fact. We can sit down and talk all day about how mature the technology is, how bad open source is or whatever you want, but any successful deployment strategy needs to have a business-focused approach."
Netcracker has also seen many Tier 1 operators succeed in setting up a digital marketplace where they enable software-based services and virtual network functions (VNFs), alongside conventional services, but also sell microservices that can be white-labeled by other service providers and sold into the enterprise market, Banerjee said.
---
You're invited to attend Light Reading's 11th annual Future of Cable Business Services event. Join us in New York on November 30 for the premier independent conference focusing on the cable industry's continuing efforts in the commercial services market – all cable operators and other communications service providers get in free.
---
Key to that capability -- and this is core to the Netcracker pitch -- is the ability to avoid creating new network silos by using domain orchestrators, each of which becomes a closed-loop system that takes whatever it needs from the existing resources, Banerjee said. The example he cited was of an IP-VPN domain orchestrator, which connected to multiple subdomains, including physical and virtual CPE, transport, NFV and value-added services.
Banerjee also addressed the business support system side of a digital services marketplace, in which network operators must be able to share revenues with third parties. "Financial management, dispute management, becomes very critical," he said. "Partner performance management also becomes critical because when you have a bunch of partners -- you need to know how they are performing."
A settlement process is required as part of this type of arrangement, and that along with license management are core capabilities Netcracker is providing to enable its operator customers to make the business case, he said.
"Every VNF vendor has multiple licensing models, and they are different," Banerjee said. "How do you manage some of those? How do you make sure your license management doesn't impact your service and create customer experience problems. This is a whole area when discussion is going on and there are no standards."
The revenue management piece includes rating, charging, invoicing and quoting capabilities but also multi-party compensation that becomes much more complex in the virtualized realm, he said.
"It's not your typical revenue management system where you charge and bill for your end-user," Banerjee noted. Micro-payments and handling many more financial management aspects across a partner ecosystem become critical because, "if you can't bill for it, it becomes hobby."
Service providers will face more of these challenges as they develop digital service marketplaces, he added in an interview, and it will become critical to not only be able to share revenue with partners but to be able to track the performance of physical and virtual assets. "You don't want to lose customers because a partner's piece of things isn't performing," he said. At the end of the day, the business-driven approach requires solving this kind of practical problem and being able to do it for multiple partners.
— Carol Wilson, Editor-at-Large, Light Reading
PARTNER PERSPECTIVES
- content from our sponsors