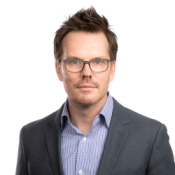 2/24/2006

Comment (0)

6:10 AM -- Time is money.

From Thursday evening's AdWeek, some Oscar buzz:


Commercials in the telecast sold for about $1.7 million per 30-second spot, and incumbent advertisers from previous years were given first dibs. Last year the telecast produced a 25.4 household rating, a 15.1 rating in the 18-49 demo and 42.1 million total viewers, according to Nielsen Media Research data. Those numbers were down by 2 percent in households, 1 percent in 18-49 and 3 percent in viewers from the 2004 telecast.


And you'd think the fact that someone somewhere is paying exactly $56,666 a second to get my attention, I'd be inclined to sit and watch. But somehow, I'm not. Especially if need a cold beer.
— Phil Harvey, Brokeback News Editor,
Light Reading

(0) |