GTT adds PoP, new logo and exits Chapter 11 cases
It's been a busy start to the new year for managed service provider GTT, with a new point of presence (PoP) in the Pacific Northwest, a new logo and tagline, and emergence from nearly $3 billion in debt plus Chapter 11 cases.
Adding a PoP in Portland
GTT and fiber provider Ziply Fiber are working together to launch a new PoP in Portland, Oregon. It will deliver 400G capacity to GTT's customers and provide access to 11 major data centers and the Hillsboro subsea cable landing station.
In a statement, Mike Daniel, VP of Enterprise Sales for Ziply Fiber, said Ziply's regional fiber network plus GTT's global Tier 1 network and suite of managed networking and security services will provide enterprises with new options for secure connectivity services.
GTT's global Tier 1 IP backbone connects over 260 cities on six continents. Ziply Fiber's network extends across four states including Washington, Oregon, Idaho and Montana and has redundancies to prevent service interruptions.
Last May, GTT invested in a 400G upgrade for its Tier 1 IP network to address the "continued double-digit increase in IP traffic and will result in improved scalability and higher-capacity options for GTT's suite of enhanced internet and WAN services," according to the company. The initial phase of its 400G deployment will wrap up in the second half of 2023.
Rebranding with new logo, tagline
GTT has also unveiled a new logo and tagline: "Making exceptional possible."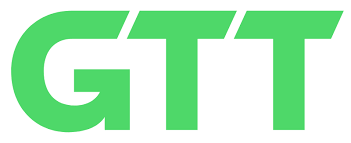 ---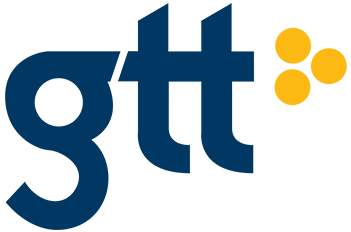 CEO Ernie Ortega said in a statement that the new tagline represents GTT's efforts over the past two years to make operational improvements to benefit the customer experience and provide secure network services.
GTT said the rebranding reflects the service provider's commitment to providing managed SD-WAN, networking and security services. Last year, GTT added several new national and global enterprise customers such as Caliber Financial Services, Envera Systems, European Space Agency, Hamelin Brands, LFB and Loxam.
"According to research carried out by IDC and GTT, companies that self-manage their networks often struggle to realize the full potential of SD-WAN owing to lack of available skills and resources, which is where managed service providers like GTT can add value," said James Eibisch, research director in IDC's European Infrastructure & Communications group, in a statement.
Shaking off debt and Chapter 11
Earlier this month, GTT said it completed its financial restructuring process and emerged from Chapter 11 cases. The company filed for Chapter 11 bankruptcy protection in October 2021.
GTT also completed the sale of its infrastructure division in 2021. That sale, plus its financial restructuring process, resulted in a debt reduction of $2.8 billion, or nearly 80%. GTT also brought in new investors as a privately held company and announced a new board of directors including new Chairman of the Board, Tony Abate.
New investor leadership includes affiliates managed by Lone Star Funds, Anchorage Capital Group, Fidelity Management & Research Co., and Cheyne Capital, which altogether own a majority of GTT's reorganized equity.
Related posts:
— Kelsey Kusterer Ziser, Senior Editor, Light Reading
EDUCATIONAL RESOURCES



PARTNER PERSPECTIVES
- content from our sponsors