LOS ANGELES -- OSA Executive Forum -- Verizon Communications Inc. (NYSE: VZ) likes what it's seen from 100Gbit/s optical transmission so far.

Some of the benefits are obvious -- getting more bits on each fiber, for instance. But they've exceeded expectations so far, said Ihab Tarazi, vice president of global network planning for Verizon. He was giving the opening keynote at Monday's Executive Forum, which itself is like an opener to the OFC/NFOEC tradeshow.

One example is latency. The coherent technology being used for 100Gbit/s was expected to lower latency in general -- it removes dispersion compensators from a link -- but the 15 percent reduction in latency, compared with 10Gbit/s, was more than Verizon expected. On some links, such as the New York-to-Chicago route, it's 20 percent, Tarazi said.

More generally, Verizon likes the operational efficiency that comes with 100Gbit/s. Again, the use of coherent technology helps there.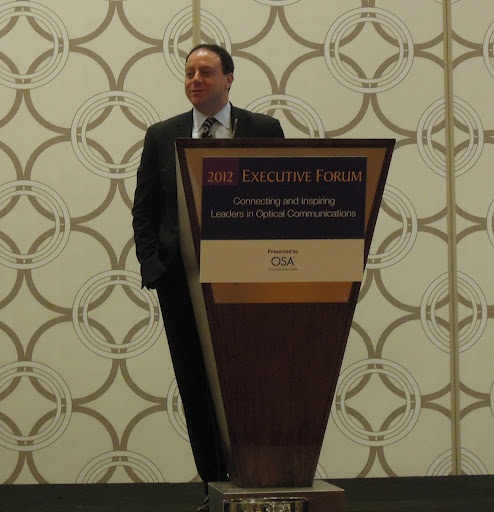 Verizon expects to deploy 100Gbit/s in metro networks early next year, he said. Bandwidth requirements there could be higher than in the long haul, since it's always been true that most traffic is local, he noted. As an aside, he added that would make 40Gbit/s transmission even shorter-lived in the metro than in the long haul.

Regarding what could be improved, Verizon would like to see a tighter integration of the optical and Multiprotocol Label Switching (MPLS) layers, because it would likely create another leap in network efficiency, Tarazi said. That could be done in multiple ways: through Optical Transport Network (OTN) switching or by integrating optics onto MPLS platforms, for instance. "We will probably do more than one thing," he said.

— Craig Matsumoto, Managing Editor, Light Reading