Data Centers Driving Aqua Comms' Expansion
Having successfully run its first transatlantic subsea cable for almost two years now, Aqua Comms is planning additional subsea cables in northern Europe and eyeing markets on other continents, as well as other business models, says its CEO, Nigel Bayliff.
The chief driver for all this activity isn't its carrier business, however, but the Internet content explosion and the growth of data centers globally to handle the shift of communications from direct voice, data and messaging to the use of cloud-based platforms and Internet-based tools such as Facebook Live, he adds. In an interview with Light Reading, the subsea cable industry veteran says future cable construction plans are all based around connecting major data center hubs, as they pop up around the globe, to handle distribution of all this content.
Thus, Dublin-based Aqua Comms is now looking to build a low-latency subsea cable connection between the Irish capital and Denmark, soon to be home to a variety of hyperscale data centers. This will be its second cable across the Irish Sea, but it will take a different path from the first one, dubbed CeltixConnect, which connects Dublin to a landing site in North Wales and from there has diverse land-based connections to London.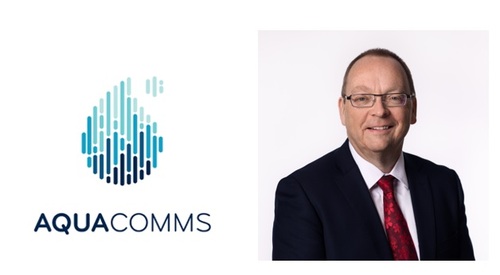 The newer cable, CeltixConnect 2, will run from Dublin to Blackpool, "and we are going to key that cable off to the Isle of Man, which is a hugely successful high-tech economy," Bayliff explains. "Thirty-eight percent of its economy comes from online gaming. They have a huge connectivity need. "
From there the cable will cross the north of England on a diagonal to the city of Newcastle, near the Scottish border. Then it will run from the shores of that city to Denmark, with a second branch facing toward Amsterdam.
"There hasn't been a cable built on that North Atlantic route for about 12 years," Bayliff notes. "It is a route which requires very solid engineering to be reliable, but because it's an alternative route" from the many that connect the UK to the mainland from the south, it has appeal for those seeking diversity, he says. "So we are going to offer diversity and a low-latency path that will run between Dublin and Denmark."
---
Want to know more about telecom data center strategies? Check out our dedicated data center content channel here on Light Reading.
---
Aqua Comms takes a carrier's approach to operating subsea cables -- it doesn't sell directly to large enterprises, instead selling to the service providers who serve them. But increasingly, the carrier portion of its business is taking a back seat to the Internet content provider segment -- in fact, carrier business now represents only about 20% to 30% of the traffic on the AEConnect route between New York and London, through Dublin, Bayliff notes.
That's why the company is based in Ireland, a country which has long been friendly turf for data centers. It's also why Aqua Comms is now building out to Denmark, where the Big Five Internet players are planning hyperscale data centers to take advantage of low-cost hydro-electric capacity and more.
"Decisions now about where [subsea] cables route are not about voice traffic or location of businesses, it's more about where these mega data centers pop up," the Aqua Comms CEO says. "I would say there will not be cables built in the future that do not have some large portion or reason for being coming from one of the major Internet content players."
That doesn't mean the subsea cable industry isn't still driven by human-to-human connections, he adds. It's just those connections now take place more through an Internet content space or cloud-based operation than directly via voice or data services. Take Facebook Live, for example, the new way to stream video to friends and family anywhere in the world, on a moment's notice, using the high-quality camera that everyone now has in their pocket.
"What drives a lot of the bandwidth needs is dynamic data and Facebook Live is the most dynamic data you can imagine," Bayliff comments. "When you have to do something live and at high quality, it takes a lot more bandwidth. We now all have a 4K broadcast quality TV camera in our iPhone or Samsung, and you can suddenly broadcast as if you were CNN, from where you are in the world, not to one person but on Facebook Live to all kinds of people anywhere."
That creates traffic spikes that defy any kind of network forecast, he adds, "so you have to build it as big a scale as you possibly can."
And scale is the other piece to Aqua Comms' business model. Its AEConnect cable across the Atlantic can handle up to 13 terabits per fiber pair or 180 Tbit/s in total. Bayliff says that added 34% to the total transatlantic capacity when it was turned up in early 2016.
Aqua Comms' investment community is interested in continuing to replicate its model. That means it's the job of Bayliff and team to find the new markets where big, fat subsea pipes are needed. Right now, that might be the area just beyond the Middle East, and down into India, he says, where there is still a booming mobile market. Bayliff doesn't rule out adding an outsourcing capability, where Aqua Comms operates cables that other companies have deployed but no longer want to run.
He just doesn't see demand for big fat subsea pipes going away anytime soon.
— Carol Wilson, Editor-at-Large, Light Reading
PARTNER PERSPECTIVES
- content from our sponsors