Slideshow: OFC/NFOEC 2008, Part I

Comment (0)
SAN DIEGO --
OFC/NFOEC 2008
-- As far as conference locations go, you could do a lot worse than sunny San Diego. Indeed, one of the challenges we're finding this week is that, if you don't keep an eye on them, your key appointments drift outside, take in a two-hour lunch, then go for a stroll down the waterfront, forgetting for a moment that there's a tradeshow going on inside.
Our first photo slideshow from OFC/NFOEC captures a bit of that atmosphere, along with a quick glimpse of the exhibit hall, which is as busy as it has been in years, with about 600 companies showing off their wares.
Click the photo below to launch the slideshow: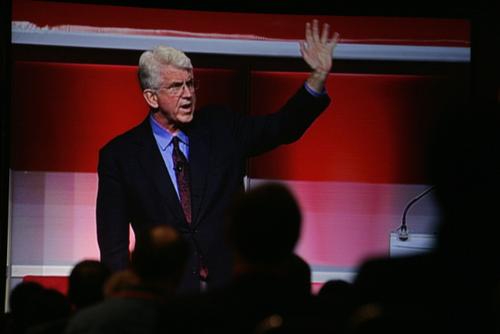 Photos courtesy of
Sandy Huffaker, Jr.
/
Getty Images
. Our entire list of news articles, news wires, and blogs related to OFC/NFOEC can be found
right here
.
— Phil Harvey, Editor,
Light Reading