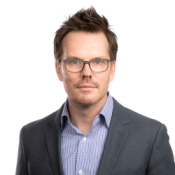 2/28/2008

Comment (0)

11:35 AM -- Here's an interesting data point passed along this week by Paul Bonenfant at Morgan Keegan & Company Inc. :


Market researchers Ovum-RHK estimate that the global optical networking market grew by 18% in 2007 to $14.2 bl... Ovum-RHK forecasts a healthy 9% CAGR for 2006-2012 off a healthy base of over just over $12 billion, with 11% growth to $15.7 bl in 2008... While we don't ascribe to a rising tide floats all boats philosophy, end market growth should benefit vendors with exposure to high growth areas.
He stopped just short of saying, "Hey, everybody, hedge your bets and do something outside of telecom!"
Sure, there are growth markets inside of telecom -- CEOs on the show floor here at OFC/NFOEC will wear you out with talk about how video downloads aren't slowing, so neither should demand for their products.
True, that, but out of the other side of their mouth they complain bitterly that vendors aren't stepping up with the volume orders they need to justify some of their lower-margin markets. You know, like telecom.
So what's really going on? Is there enough business around telecom to sustain companies the size of
Bookham Inc.
(Nasdaq: BKHM; London: BHM) and
Avanex Corp.
(Nasdaq: AVNX), while still allow startups like
Menara Networks
to get big enough to find an exit?
— Phil Harvey, Editor,
Light Reading

(0) |