AMSTERDAM -- ECOC 2012 -- So what happens after working hours in Amsterdam when 3,000 optical technology executives arrive in the Dutch capital looking to unwind and have some fun?

Well, not what you're thinking ... unless what you're thinking involves alcohol, pickled fish, a massive gouda, a woman with her own organ and some rather unhappy-looking gentlemen.

In which case, shame on you.

But enough tabloid talk -- here are the pictures from the official ECOC welcome reception, dubbed "A Dutch Evening," which was held on site at the end of the first day of the show.

Click on the picture below to launch the slideshow.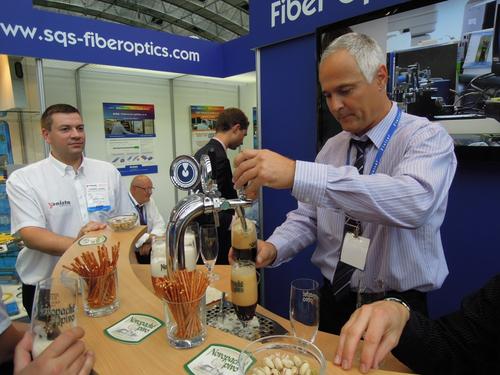 The pictures and captions are all the work of one caffeine-fuelled editor who couldn't resist sniffing the big cheese.

— Ray Le Maistre, International Managing Editor, Light Reading