All of a sudden, there's a shakeup at Avanex Corp. (Nasdaq: AVNX), as CEO Jo Major got fired this morning.

This wasn't a case of "spending time with family," either -- Major was terminated, according to a press release, due to the "inability of Dr. Major and the Board of Directors to work together effectively." The company also announced that its CFO, Marla Sanchez, has resigned. (See Avanex Fires CEO.)

While the company searches for replacements, Giovanni Barbarossa will serve as interim CEO. Barbarossa has been the CTO of Avanex since May 2002.

As of last week, Avanex shares were down about 43 percent from a year previous. Still, analysts didn't think Major's job was in danger.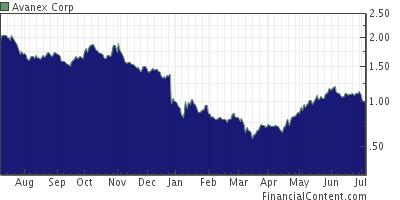 "People tended to have a favorable view of him. Hearing that he's gone is a little bit of a surprise," says Andrew Schmitt of Nyquist Capital .

Avanex gave no explanation of why Major and the board suddenly couldn't get along. But analysts think a strategy shift is in the cards for Avanex and its peers, given the pending merger of Finisar Corp. (Nasdaq: FNSR) and Optium Corp. (Nasdaq: OPTM). Other players are expected to band together in response, and it's possible Major and the board disagreed on what to do. (See Finisar & Optium Challenge JDSU.)

It's been a long struggle for Avanex. In 2003, the company acquired Alcatel Optronics and a part of the Corning Inc. (NYSE: GLW) components division, taking advantage of a market collapse that had big vendors looking to get out of the components business. (See Avanex to Buy Alcatel, Corning Units.)

Major, hired out of JDSU in 2004, has spent years trying to get Avanex back to profitability. "They've had to get themselves out from under that Alcatel burden," says Schmitt. "They had all those components and there was a lot of corporate structure that encumbered them. He's been spending the last few years un-encumbering the company from that past. That's sort of been a ball and chain on his ankle."

For example, Major went through the long process of laying off workers in France and eventually divested Avanex of Alcatel's former manufacturing facilities altogether. (See Avanex Drops Fabs.)

It wasn't until its first quarter this fiscal year -- the quarter that ended in November 2007 -- that Avanex finally managed to report profitability by generally accepted accounting principles (GAAP). (See Avanex Reports Q1.)

Around that time, Alcatel-Lucent (NYSE: ALU) sold off the 12.4 percent stake in Avanex it received as part of the 2003 deal. (See AlcaLu Sells Avanex Stake.)

Alongside today's announcement, Avanex also reiterated its revenue forecast for the fourth quarter of 2008. It expects to take in between $50 million and $53 million and achieve positive cash flow.

Shares of Avanex are down $0.12 (12.26%) to $0.87 in mid day trading.

— Raymond McConville, Reporter, Light Reading