8:30 AM -- Last Friday, Nortel Networks Ltd. asked for its stock to be delisted by the Toronto Stock Exchange (TSX). Nortel will get its wish.

The TSX announced yesterday that Nortel will be delisted Friday after the markets close. Nortel's preferred stock, trading under the symbols NTL.PR.F and NTL.PR.G, will also be delisted.

Trading in the shares will remain frozen. Final price: 18.5 cents Canadian (US$0.16).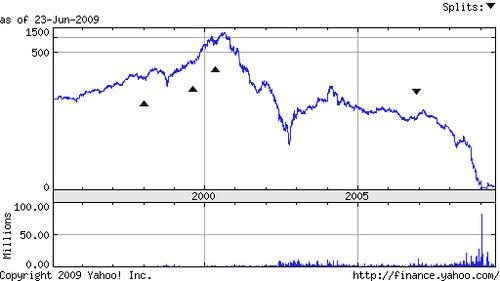 — Craig Matsumoto, West Coast Editor, Light Reading