Last year, at The Light Reading Telecom Investment Conference, we discussed some theories as to why the telecom market would continue its comeback -- including the deployment of new services, applications, and capital spending. (See Telecom: The Next Generation). Now it's finally happening.

Looking over our picks for Leading Lights Best Investment Potential finalists, we discovered they all have something in common on their stock charts: They're pointing up. For the first time in a long time, there is some real excitement in certain areas of telecom -- including new applications such as digital multimedia, VOIP, and wireless networking. Capital spending is increasing again, after a long drought.

Light Reading editors and Heavy Reading analysts combed through the entries in the Leading Lights Award category for Best Investment Potential and looked for companies that have an opportunity to establish themselves in emerging markets -- or otherwise represent a good value.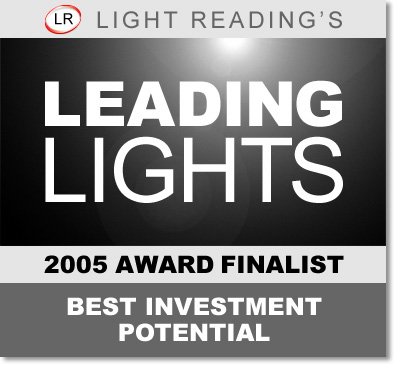 Our judges considered factors such as where the companies stood in their product category, how macro telecom trends would effect their business, whether or not the company is profitable, and where it could possibly go from here.

Valuation? Yes, of course, it's a consideration. But admittedly, we're not hard-core beancounters. In technology markets, big trends and market positioning are often more important than valuation (think Google). More importantly, we looked for companies with an upward trajectory.

So here's the list of finalists in the Investment Potential category: