Gary Smith, CEO, Ciena
When
Ciena Corp.
(NYSE: CIEN) announced that it would be paying $305 million for a startup with some Ethernet access technology and roughly $30 million in annual sales, some asked whether CEO Gary Smith knew what he was doing. (See
Ciena Takes Out World Wide Packets
,
Did Ciena Overpay for WWP?
, and
Who Wanted WWP?
.)
What is he, nuts?
But remember, Smith was at the helm during the equipment vendor's last acquisition spree.
Back then, Ciena gobbled up six companies during one four-year period, sending analysts and investors into convulsions – and that was during the
downturn
. While other vendors consolidated after the telecom bubble burst, there was Ciena, buying up assets and technology. (See
Ciena Buys More Than Catena
.)
In retrospect, that buying spree wasn't all bad. Since then, Ciena has transformed from an optical specialist into one of the more interesting stories in the market for converged Ethernet products. The company is growing at a 20 percent clip and is set to become a $1 billion business in 2008.
So it's no wonder Smith isn't too worried about what the folks on Wall Street think of the
World Wide Packets Inc.
purchase price.
Light Reading
got a chance to talk to the CEO after Ciena's first-quarter earnings call, during which he gave us some background on the company's plans for WWP and some perspective on how the macroeconomic picture could affect the telecom industry.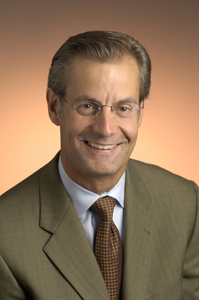 Contents:
— Ryan Lawler, Reporter,
Light Reading
Next Page:
Packets in the Pocket
PARTNER PERSPECTIVES
- content from our sponsors