Ciena's stock got slammed Thursday, losing nearly 17% of its value, following the publication of its fiscal fourth-quarter financials and its 2016 forecast. The problem, it seems, wasn't its Q4 but the outlook for the coming year.
Ciena Corp. (NYSE: CIEN) reported fourth-quarter revenues of $692 million and fiscal full-year revenues of $2.45 billion. Its margins and net income were improvements compared with a year earlier -- the full details can be found in the vendor's press release: Ciena Reports Fiscal Q4 2015 Results .
It's the company's expectations for its fiscal year 2016 that seem to have freaked out Wall Street: Ciena expects revenues for first quarter (ending January 2016) to be in the range of $555 million to $590 million, with adjusted gross margins of about 44%, while its full fiscal year revenue number is expected to grow by between 8% and 9%, which would take it to between $2.65 billion and $2.67 billion. Full-year adjusted gross margin is expected to be in the mid-40s percent range.
Is that so bad? Apparently so. Financial analysts had expected higher revenues for the first quarter and the full year -- on average, $612 million and $2.72 billion respectively. Ciena's share price lost $4.02, a whopping 16.9%, to end Thursday at $20.04.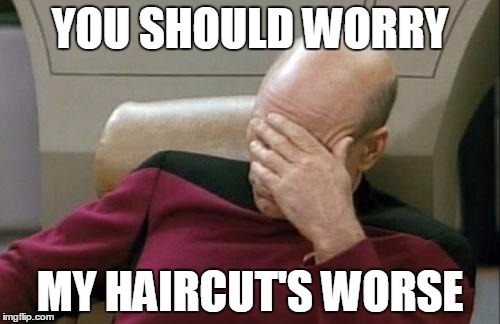 That dramatic haircut gives the perception that Ciena is in for a terrible year. Yet many companies would give their right arm for a rise in full-year revenues of 8-9%. And one analyst thinks this is now a good time to buy Ciena shares.
The negative stock reaction was "overdone," writes MKM managing director Mike Genovese in a research note. "We recommend buying… since demand trends are actually improving and all of the growth drivers (100G Metro, DCI, SDN software and ERIC distribution) are in place and tracking mainly according to plan," he adds, noting that the full year forecast is "softer than expected but still calls for year-on-year acceleration."
Ciena's management, as you'd expect, focused on the upside to the vendor's business during the fourth-quarter earnings conference call. The company now boasts four of the five largest web-scale companies as customers "and we are gaining share within those accounts," stated CEO Gary Smith according to this transcript of the earnings call.
He added that the data center interconnect (DCI) market, into which Ciena has launched its Waveserver product, "represents an opportunity for increasing direct and indirect sales. We're building a strong DCI position with Waveserver … We only started shipping a couple of weeks ago. We will take revenue in Q1. We have four new customers, including, importantly, one top-five web-scale customer … we will continue to drive this solution across multiple customer segments globally, which we are uniquely positioned to do." (See DCI Boxes Aren't Just for Metros Anymore and Ciena Surfs DCI Wave With New Platform.)
Smith also cited the "metro transformation" sector as a growth area, thanks in part to Ciena's "clean sweep in North American Tier 1s." (See Verizon Taps Cisco, Ciena for Next-Gen 100G US Metro Network and Ciena, Cisco Tipped for Verizon Metro 100G .)
Forecasting is always tough and clearly there were greater expectations for Ciena in the coming year, hence the share price adjustment. But it shouldn't be forgotten that the company is one of the global market leaders in the supply of optical transport equipment, which will, in my view, be in high demand for the next two to three years as traditional and web-scale network operators prepare their networks for the distributed cloud and 5G era, none of which will count for anything unless a mesh of high-capacity optical links is in place to carry vast volumes of data increasingly close to the very edge of the network. That can only spell good news for the likes of Alcatel-Lucent (NYSE: ALU), Ciena, Huawei Technologies Co. Ltd. and Infinera Corp. (Nasdaq: INFN).
— Ray Le Maistre,

, Editor-in-Chief, Light Reading