ADVA CEO: How We Can Capitalize on MRV Deal
With the planned acquisition of fellow metro optical and carrier Ethernet vendor MRV, ADVA's CEO Brian Protiva believes he is doing the market, as well as his company, a good turn. (See ADVA Swoops for MRV in 'Strategic' $69M Bid.)
"Consolidation is needed in this industry," Protiva tells Light Reading following the announcement of the planned $69 million acquisition, which he believes can be completed quickly and deliver near-term business gains for ADVA Optical Networking . "One of the weaknesses of the optical systems sector is the low margins and there are just too many players … we expect others to participate in optical sector consolidation and make the market healthier," he adds.
The deal will give ADVA additional firepower in the metro optical transport market -- where growth is being driven by increasing demand from telecom operators, web-scale companies and large enterprises for data center interconnect (DCI) -- and strengthen its position in the carrier Ethernet access device sector, where it is already a major player with its FSP 150 product. (See ADVA Sets 600G Benchmark, ADVA Boasts DCI Market Leadership and MRV's OptiPacket Achieves MEF's 100 GigE Carrier Ethernet 2.0 Certification.)
But in contrast to ADVA's previous significant M&A deal -- Overture in early 2016, which took the company into the increasingly key NFV orchestration market -- the acquisition of MRV Communications Inc. (Nasdaq: MRVC) doesn't take ADVA anywhere new in terms of its product portfolio. (See ADVA Adds NFV Smarts With $35M Overture Acquisition and ADVA Stuffs a Cloud Into Verizon's uCPE.)
But Protiva believes there are plenty of gains from acquiring MRV, particularly as the Chatsworth, Calif.-based vendor is debt-free and is set to be bought for less than its annual revenues (about $80 million in 2016). The ADVA CEO is keen to bring MRV's key sales and R&D staff on board, gain a new set of customers (including some new Tier 1 accounts) and gain the opportunity to sell some of ADVA's specialized products to MRV's customer base.
With the deal still in progress -- ADVA's offer has the support of 34% of MRV's shareholders but is expected to get a majority soon and lead to the the takeover being closed in August -- details of exactly what (and who) ADVA gets once all the paperwork is signed is either still being discussed or not being shared.
But for Protiva, what happens post-close will map to ADVA's previous acquisitions of Overture (2016) and Movaz (2006): Existing customers will be carefully managed; staff efficiencies will be identified (two management teams are not needed, notes Protiva); new business opportunities identified; and mid-term technology integration planned, with the best of both parties' portfolios retained. "We have very complementary strengths ... we will bring the teams together and drive innovation," he says, with common architectures based on the best joint portfolio features likely to emerge in two or three years' time.
The ADVA CEO notes that MRV has "an excellent engineering team [with] strong layer 2 and layer 3 knowledge" and some "special features that have been developed for a number of large customers," but such "secret sauce" details are naturally not being shared for broader industry consumption. Worth noting here is that MRV's engineering team has been particularly strong in developing small form factor, low-power optical products and that power consumption efficiencies are becoming increasingly key to network operators.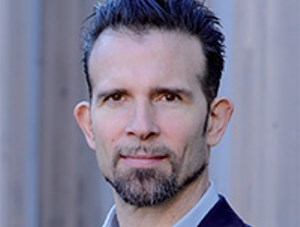 Protiva notes that MRV currently employs "a couple of hundred people," and that following some cost-cutting last year the company, which reported a loss for 2016, is currently running at about break-even. Post-takeover efficiencies will come from "management team synergies" and the savings from MRV no longer needing to be a listed company. But the ADVA CEO can't say yet exactly how many of MRV's staff will transfer across, only that he'll be "looking to keep the sales and R&D teams motivated."
The big near-term opportunities for ADVA come from MRV's customer base -- "there is very little overlap and no overlap at all with our major customers," notes Protiva. MRV has hundreds of small customers -- it has more than 130 customers for its metro optical systems, for example – but the ADVA CEO is particularly keen on MRV's top six accounts, which include four Tier 1 operators, a "strong Tier 2 carrier" that ADVA has been chasing for some time and a key channel partner. (He declined to identify any of them…)
Many of MRV's customers are in North America, "which is great for us," says Protiva, while MRV is also "much stronger than us in Asia-Pacific," from where it generates more than 20% of its sales and where it has a Tier 1 operator customer.
In terms of selling ADVA's "differentiated" products into MRV's customer base, Protiva believes two of MRV's top six customers are hot prospects for ADVA's Ensemble NFV orchestration solution, while he also believes there are significant opportunities for ADVA's fiber assurance system -- the Advanced Link Monitoring (ALM) products -- and its timing and synchronization tools that became part of the company's portfolio following the 2014 acquisition of Oscilloquartz. (See ADVA Offers Small Cell Synchronization.)
ADVA's shareholders appear lukewarm about the plan, with ADVA's stock at first rising during Monday trading but then dipping to trade up by just 0.25% at €9.05 at the end of the day.
There wasn't much excitement around MRV's stock either: Currently it is trading up by only 0.5% at $9.90, below ADVA's offer price.
Any excitement about this takeover plan, it seems, might be confined to the optical community.
— Ray Le Maistre,

, International Group Editor, Light Reading
PARTNER PERSPECTIVES
- content from our sponsors