Verizon's Optical RFP: The $1B Question
Verizon's Optical RFP: The $1B Question
Verizon has a big WDM RFP out there, but will it be a billion-dollar baby, as some analysts say? The optical equipment market has been rolling in good news lately, and it may have culminated today with a $1 billion question: Who will win big in Verizon Communications Inc.'s (NYSE: VZ) WDM request for proposal? And how much really is at stake?

That question appears to have hit Wall Street in a big way today, with Jefferies & Co. Inc. analyst George Notter saying a Verizon deal for optical gear, including reconfigurable optical add/drop multiplexers (ROADMs), could be worth $1 billion.

"Our recent conversations with industry contacts indicate that Verizon has a $1 billion RFP in the marketplace for optical infrastructure -- specifically for combination Sonet/WDM equipment," writes Notter in a note to clients released today. "The RFP targets Sonet/WDM equipment for backhauling video traffic behind the RBOC's Fiber-to-the-premise [sic] (FTTP) initiative."

Heavy Reading did it's own digging on the topic last month in the report, ROADMs and the Future of Metro Optical Networks, saying that the ROADM portion of the optical buildout could be a big deal. But Heavy Reading chief analyst Scott Clavenna, the author of the report, doesn't see the $1 billion figure in a single RFP.

"The $1 billion number is outlandish," says Clavenna, who notes that there is not one single RFP encompassing all the optical gear. He says Verizon would only reach that $1 billion figure "if you count all the next-generation Sonet and WDM spending and the new spending on ROADMs for the next three or four years." He expects the ROADM portion of the spend to be about $200 million.

Notter says his $1 billion RFP figure came from two sources and the figure included optical systems spending over two to three years. "Our contacts, however, suggest that the deal, over time, could be greater than $1 billion in aggregate revenue," Notter writes in his report.

The Heavy Reading report pointed to Fujitsu as a favorite for the Verizon business, with Cisco Systems Inc. (Nasdaq: CSCO), Tellabs Inc. (Nasdaq: TLAB; Frankfurt: BTLA), and Mahi Networks Inc. also still in the running.

Notter appears to have reached similar conclusions. His note also lists Mahi as partnering with Alcatel (NYSE: ALA; Paris: CGEP:PA), implying that the company has switched its allegiance away from Tropic Networks Inc. (see Fujitsu Firms Its ROADM Resolve and Alcatel Shows Off Tropic Tech). The note doesn't name Lucent Technologies Inc. (NYSE: LU) or Nortel Networks Ltd. (NYSE/Toronto: NT) in the short list.

The sheer number of vendors involved, the fact that the business will be coming from Verizon, and the potential size for the deal all point to high-stakes contracts. Verizon's RFP -- and a similar one from SBC Communications Inc. (NYSE: SBC) -- are the two big deals validating the North American market for ROADMs. Most in the industry believe the product category will finally start generating significant revenues in the next 18 months (see ROADMs Roll On and Supercomm Review).

One thing that does appear certain is that Verizon is serious about ROADMs. Light Reading sources say the specific RFP addressing ROADMs is titled "WDM-OTP," and it asks for next-generation platforms that combine wavelength and Sonet transport and switching capabilities into a single element. The responses from vendors to Verizon for the RFP were due in late April.

Sources say the RFP specifies that all nodes must be capable of dropping half the total number of wavelengths supported, with 16 out of 32 being the minimum requirement.

Clavenna, in his May 2005 report on ROADMs, notes that Verizon is keen to use WDM as the networking layer, not just a technology to provide more fiber connectivity -- alleviating a situation often referred to as "fiber exhaust."

"Verizon and SBC in particular have been studying the advantages associated with moving to an optical layer based on ROADMs that can interconnect their major metro POPs via a scaleable, flexible optical network," Clavenna writes.

What's driving all this stuff? Notter points out that video is a big player in Verizon's move to overhaul its optical infrastructure. At Supercomm 2005, in fact, Verizon's executives talked about how ROADMs would be used to help the company deliver video to its access network.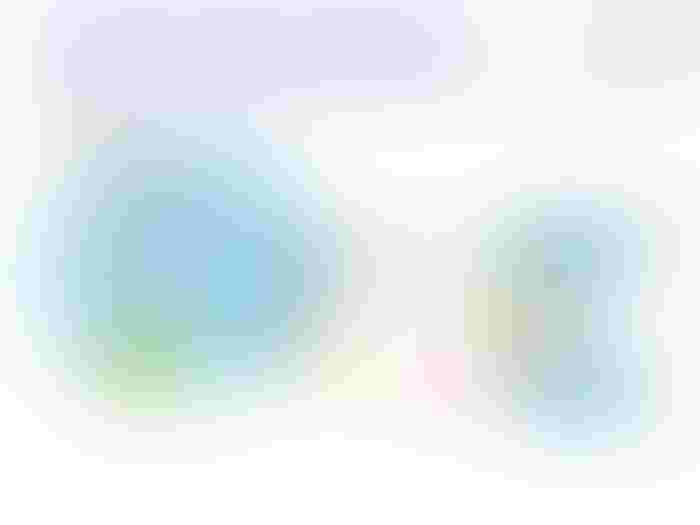 But video isn't the only catalyst. Carrying voice, video, and data on a converged access network requires "a whole new set of metro transport requirements, from much larger network dimensions to the need for mesh architectures and Gigabit Ethernet and 10-GigE connectivity," according to Clavenna.

The bottom line is that Verizon is working on a network transformation at some level -- and ROADMs will be a big player (see ROADMs: Almost Famous). "This is very positive news for the optical market," Clavenna says. "It does validate that triple play can't be seen as just having impact on the access network."

Verizon wouldn't comment on its RFP or its selection process. Calls requesting comment from Alcatel, Mahi, and Tropic weren't immediately returned.

— Phil Harvey, News Editor, Light Reading


Subscribe and receive the latest news from the industry.
Join 62,000+ members. Yes it's completely free.
You May Also Like
---